If any of the following apply to you, you should try making your own applesauce: You feel like biting and chewing a raw apple is just sometimes too much energy. You can't finish a large jar of applesauce before it gets moldy, but you feel guilty buying it in small plastic cups. You enjoy having your kitchen smell like apple pie. Even if none of these statements apply, you should still try making applesauce at home. You can eat it cold, heat it up and pretend it's pie filling, add it to baked goods, or mix it into oatmeal. It's actually very simple to make from scratch, as it spends most of its time on the stove and doesn't require constant stirring. Making applesauce at home gives you the power to put the apple peels, and all their glorious nutrients, into your applesauce instead of into the trash. You wouldn't sprinkle sugar onto an apple slice before eating it, so why would you eat applesauce with added sugar? Add pears instead for natural sweetness and depth of flavor. Plop your finished product into a Mason jar and call yourself an applesauce artisan.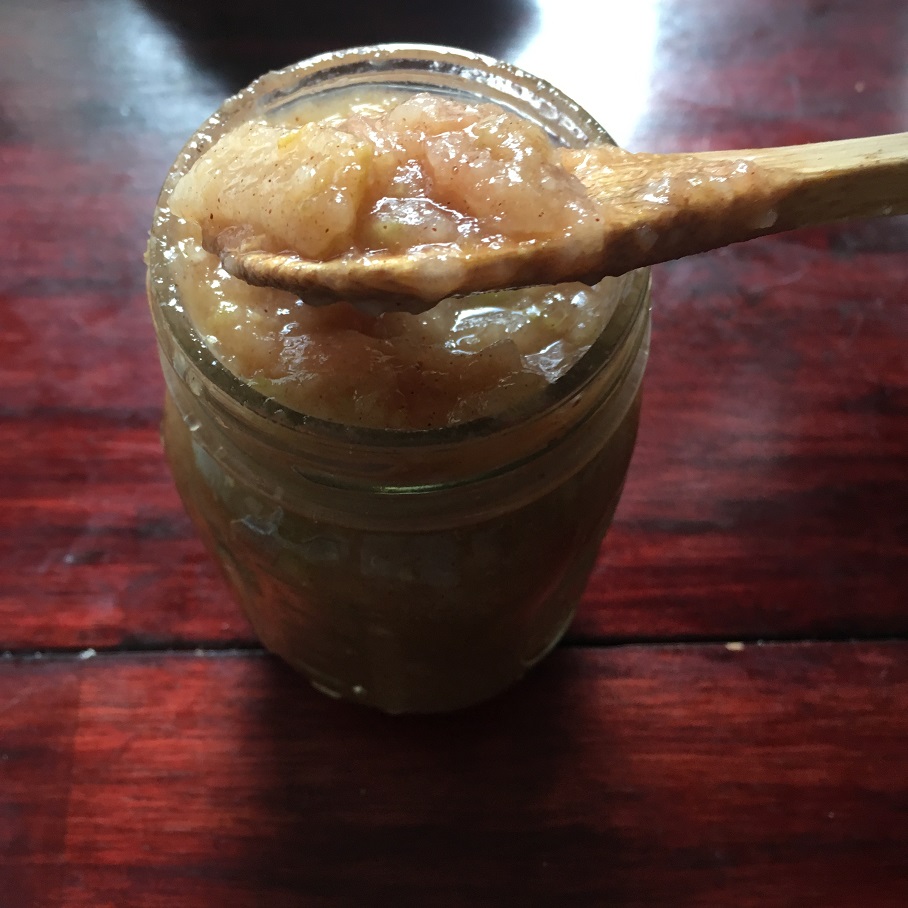 What:
6ish apples 1– 2ish pears 1 tablespoon lemon juice 1/3 cup water Lots of cinnamon Apple pie spice, if desired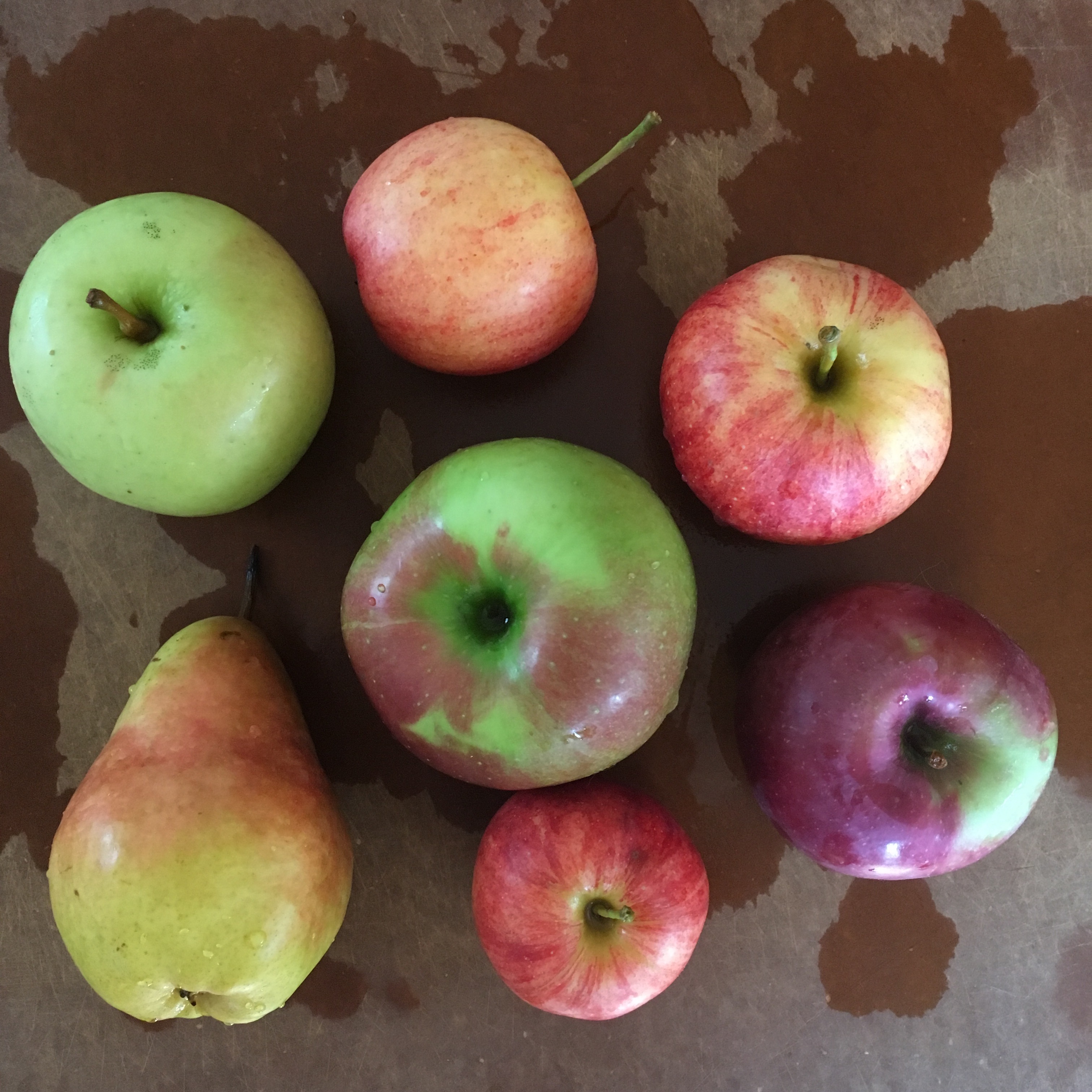 How:
Chop the pears and apples into bite– sized pieces. Mix the fruit, lemon juice, water, and spices together in a pot. Cook over medium heat, stirring occasionally, until the apples and pears are soft. Blend using an immersion blender or a normal blender, leaving some apple chunks intact if desired.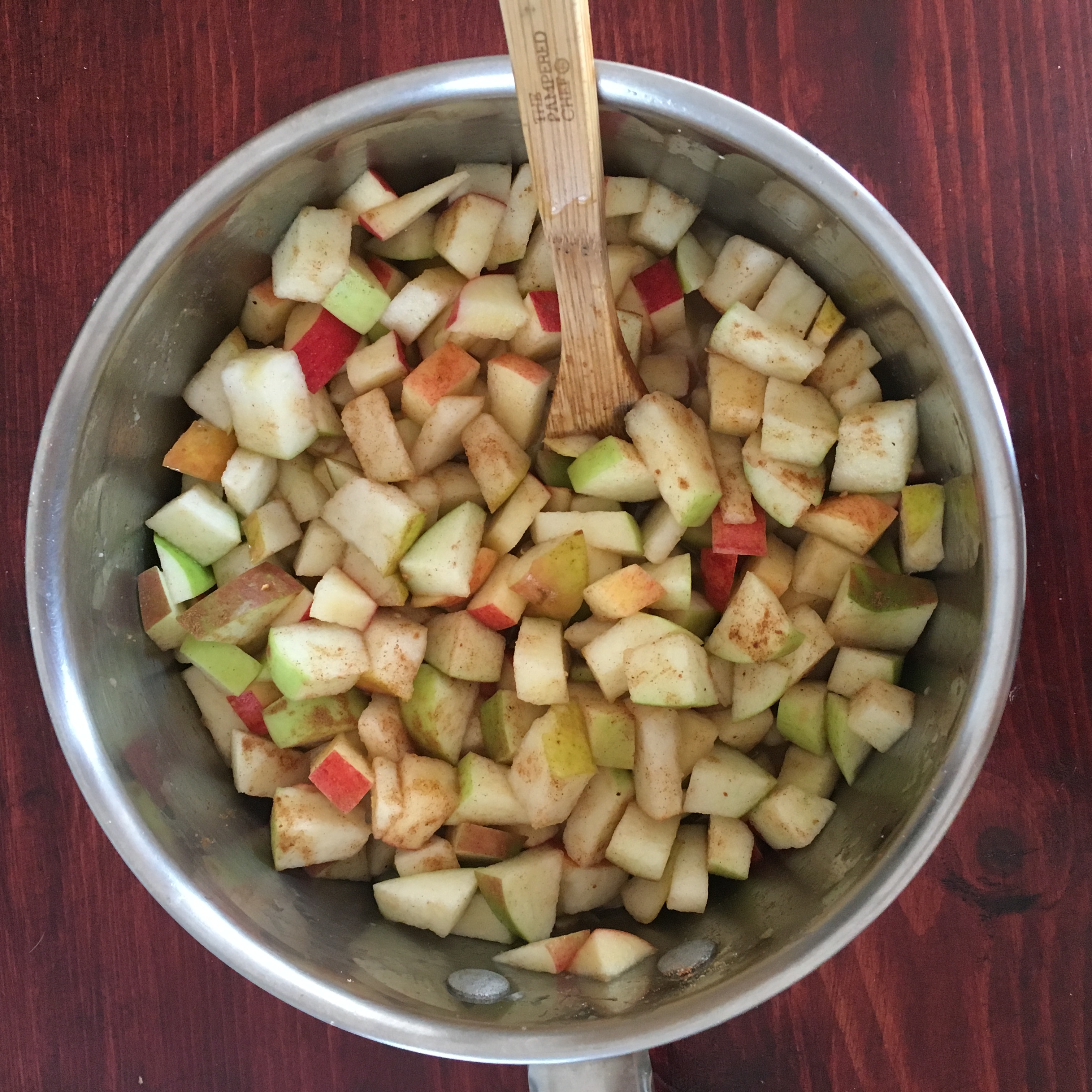 What did I use and why?
I use ripe bartlett pears to add sweetness. I also grab a variety of apples to create a more complex flavor and diverse texture. My mixtures almost always include granny smith, because it adds sourness and doesn't fully disintegrate like softer apples upon cooking. If you have access to a farmer's market, it's a great place to find new and interesting varieties for your applesauce.