This meal idea is part of my quest to make salads–for–dinner less of a crushingly disappointing occurrence. In this salad, you get every component of a tempeh, lettuce, and tomato sandwich: the tempeh, the lettuce, the tomato, the mayo, and—oh yes—the bread. Onions and avocado bring the salad up to par with a fancy tlt sandwich that you might find at an overpriced café. Tossing the ingredients into a bowl allows you to add the amount of lettuce that your body deserves without creating intimidatingly large sandwich bites. Sliced bread croutons are almost as easy as making toast and keep you from feeling like you've missed out on a crucial component of the sandwich. Don't think of this as a salad, think of it as a sandwich on a fork.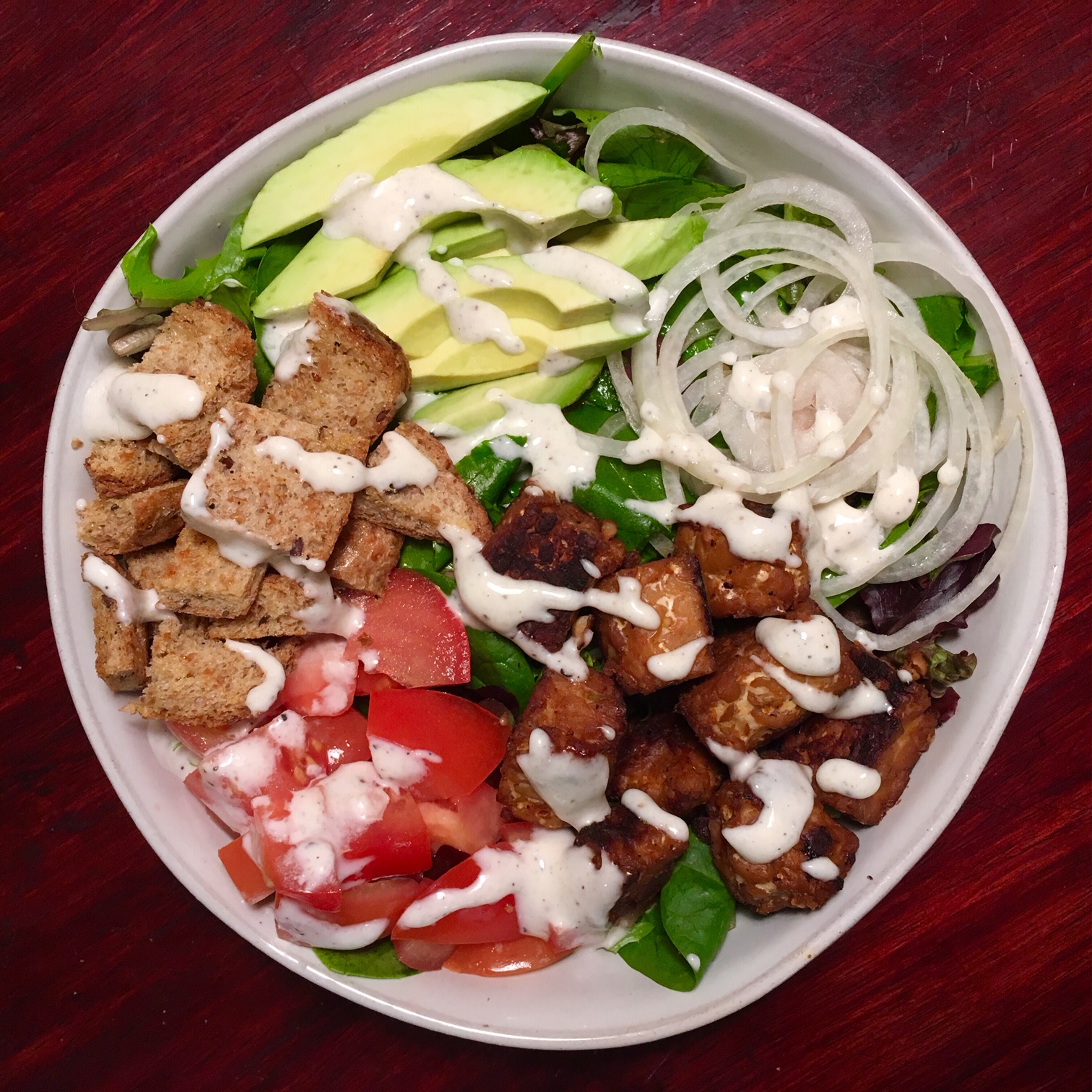 What:
marinated tempeh:
tempeh soy sauce maple syrup liquid smoke/smoked paprika/both garlic powder onion powder pepper
lettuce tomato onion avocado
croutons:
bread olive oil garlic powder salt & pepper
dressing:
vegan mayo lemon juice apple cider vinegar garlic powder onion powder pepper sriracha (not pictured, but could add a nice kick)
How:
Make the marinade, seasoning to taste. Chop tempeh and let marinate in the fridge overnight. Once marinated, saut&‌eacute; tempeh until browned. Cube the bread, toss with olive oil, garlic powder, salt, and pepper and bake at 350º for a few minutes until crispy Chop vegetables, assemble salad, and top with dressing of choice.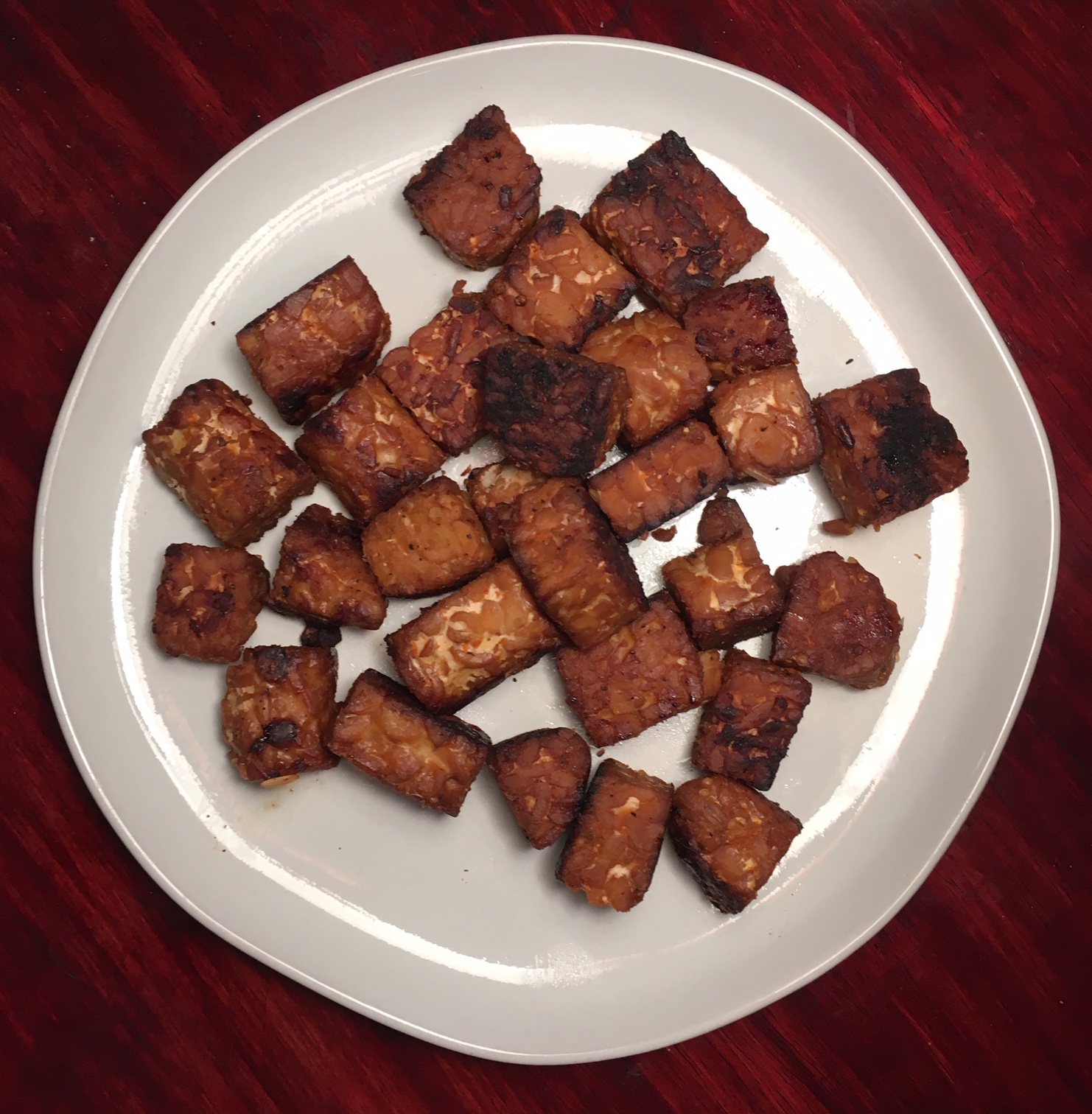 What did I use and why?
I used Vegan Hellman's Mayo for the dressing, which is quite possibly my favorite vegan imitation of a non–vegan product. I honestly think it may be indistinguishable from the real deal.