Is stir fry making you sad? Do potatoes make you happy? If you said 'yes' to both of those questions, you should probably put potatoes in your stir fry. Yes, it sounds weird. But before you judge, ask yourself this deep, burning question: have you ever eaten potatoes in curry before? Was that weird? It probably, in fact, was not weird. So, if potatoes can swim amongst bell peppers and broccoli in a pool of panang curry— why can't the same party occur in a teriyaki hot tub? Before you go picturing tofu in a bikini, let's return to the far less scandalous matter at hand: sweet potato stir fry. If I haven't yet convinced you that it's not that weird, give it a try yourself.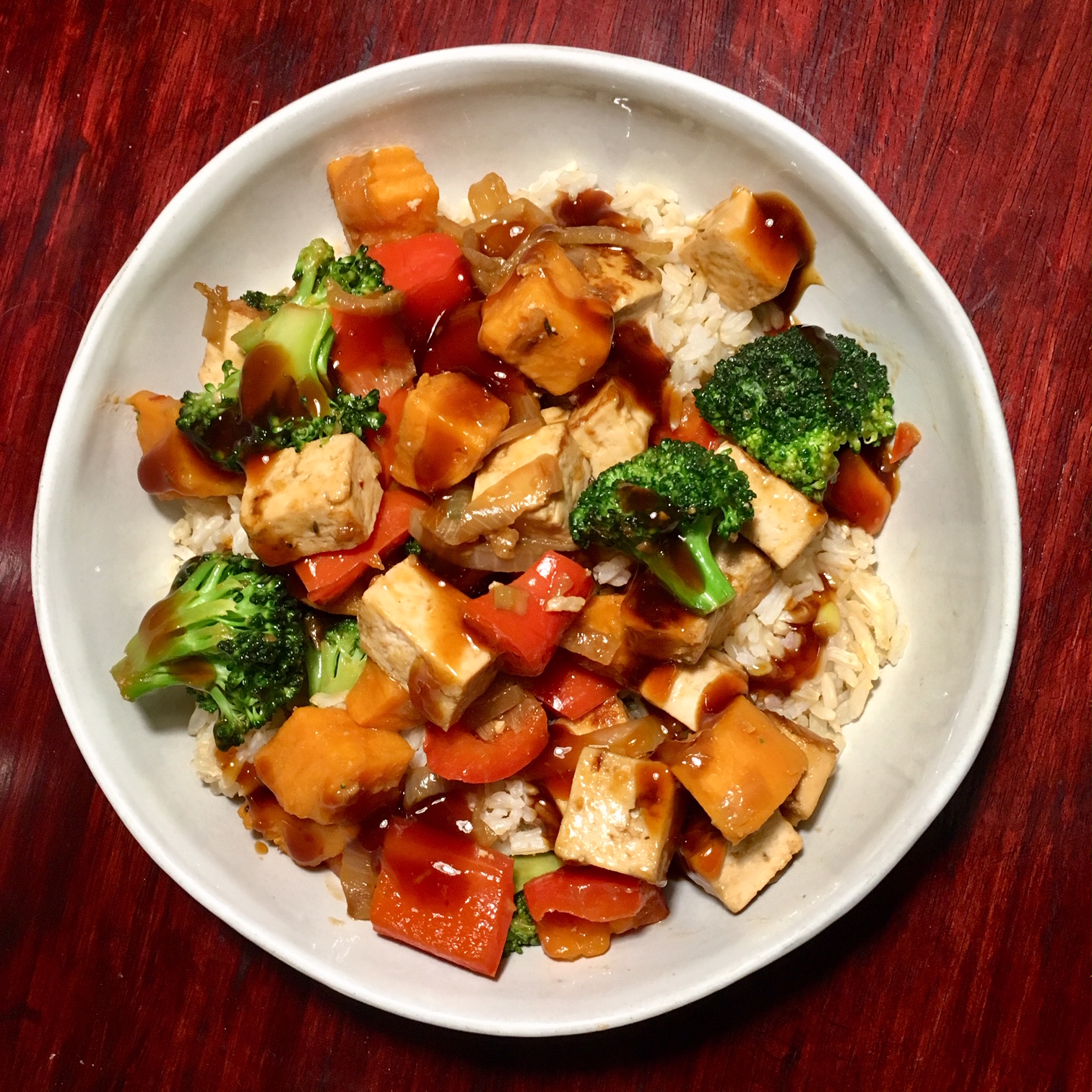 What:
yellow onion garlic sweet potato tofu red bell pepper bamboo shoots broccoli brown rice teriyaki sauce sesame oil
How:
Boil diced sweet potato until tender while proceeding with the following steps. Sauté onion over medium heat until soft. Add garlic and continue to sauté. Add pressed, cubed, firm tofu and sauté until browned. Add diced bell pepper and bamboo shoots. Once bell peppers have softened, add broccoli and cook until right great and tender. Remove from heat and stir in sweet potato. Serve over rice and top with teriyaki or other sauce of choice.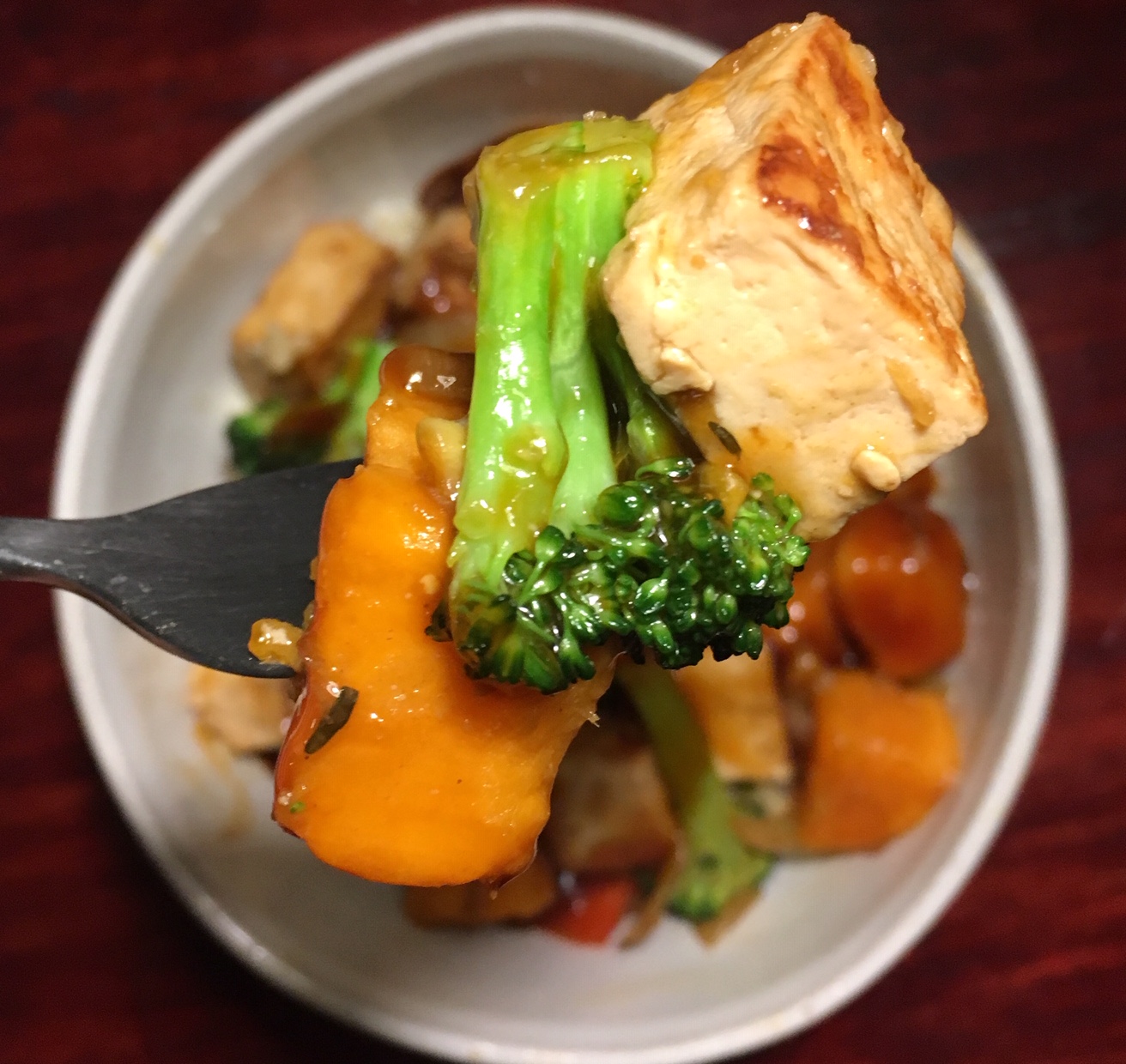 What did I use and why?
Canned bamboo shoots, just to make things interesting. If they gross you out, feel free to skip this ingredient.