If you've never tried pattypan squash, you need to get on that. While it's similar to yellow summer squash, I find that it's less bitter and more flavorful. If you can get your hands on locally grown pattypan from the farmer's market, you may never want to eat any other type of squash again. I'm currently suffering from such an issue. It doesn't even need olive oil to taste good! While I'd love to go on about pattypan squash, I guess I have to also address that stuff beneath it.
Let's talk about the pasta. I'm not a huge fan of pasta, so if I'm going to eat it, the sauce better be excellent. I've found that the best way to make pasta sauce is to use San Marzano tomatoes and cook them as little as possible. This is why my recipe involves a blender (just a normal blender, none of that fancy shmancy high speed business) rather than slow cooking over a stovetop. Let's get to it.
What:
Pasta of your choice
Pattypan squash
San Marzano diced tomatoes
Fresh basil (plus additional cubes of frozen basil, if you so desire)
Garlic powder
Onion powder
Salt & pepper
Nutritional yeast (optional topping)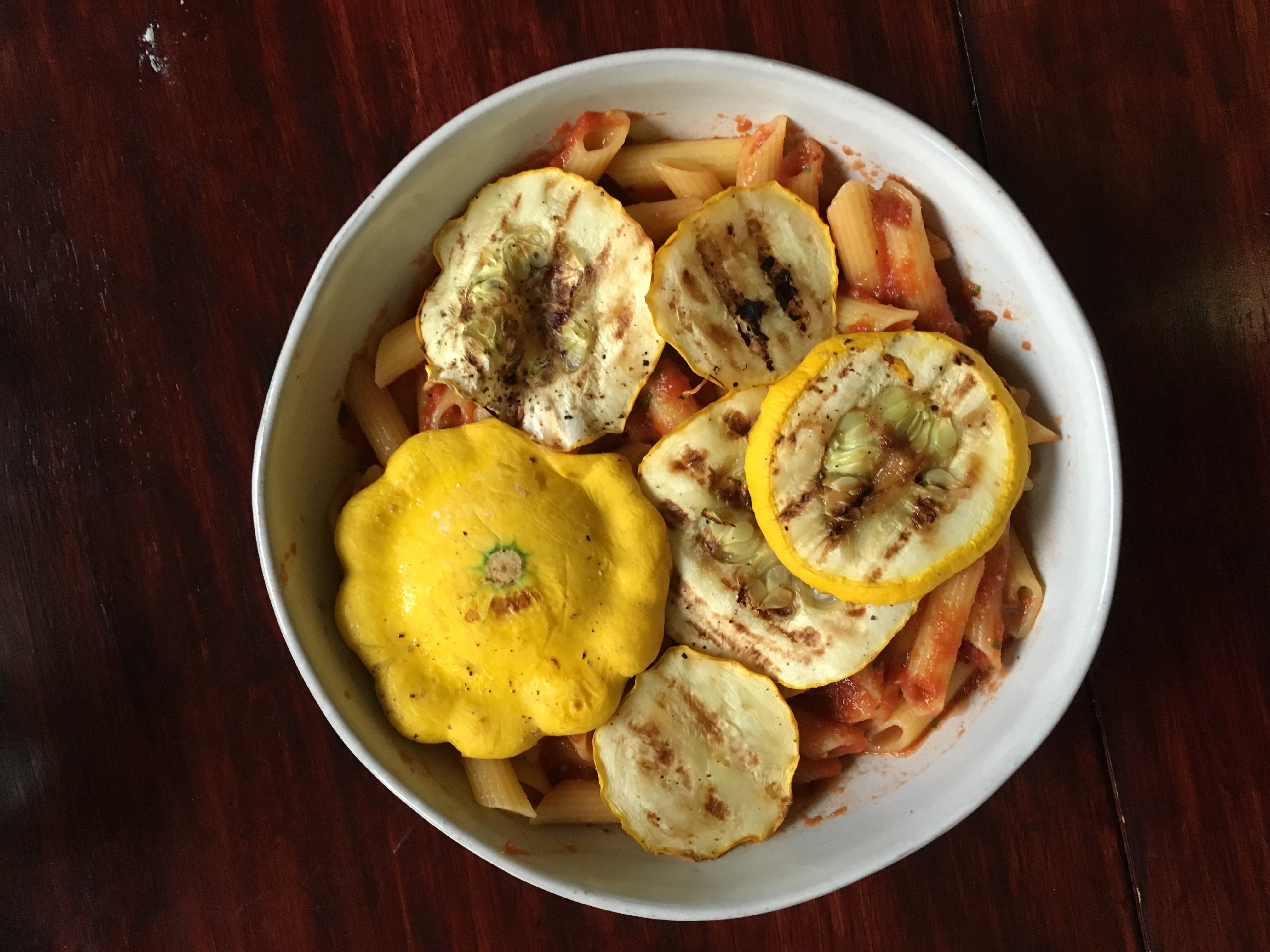 How:
Start boiling water for noodles. Wash pattypan squash, slice into rounds, and season with salt and pepper. If you have access to a grill, an electric grill (what I used), or a grill pan, let there be delicious grill marks on that squash! If not, pop it into the oven on a lined baking sheet and cook at 350 º F until tender (this may take around 30 minutes). In a blender, add diced tomatoes, herbs, and seasonings. Blend. Using the stove or a microwave, heat the sauce just until it's warm enough to be enjoyed. Combine pasta with sauce and top with squash, fresh basil, and nutritional yeast, if you're inclined.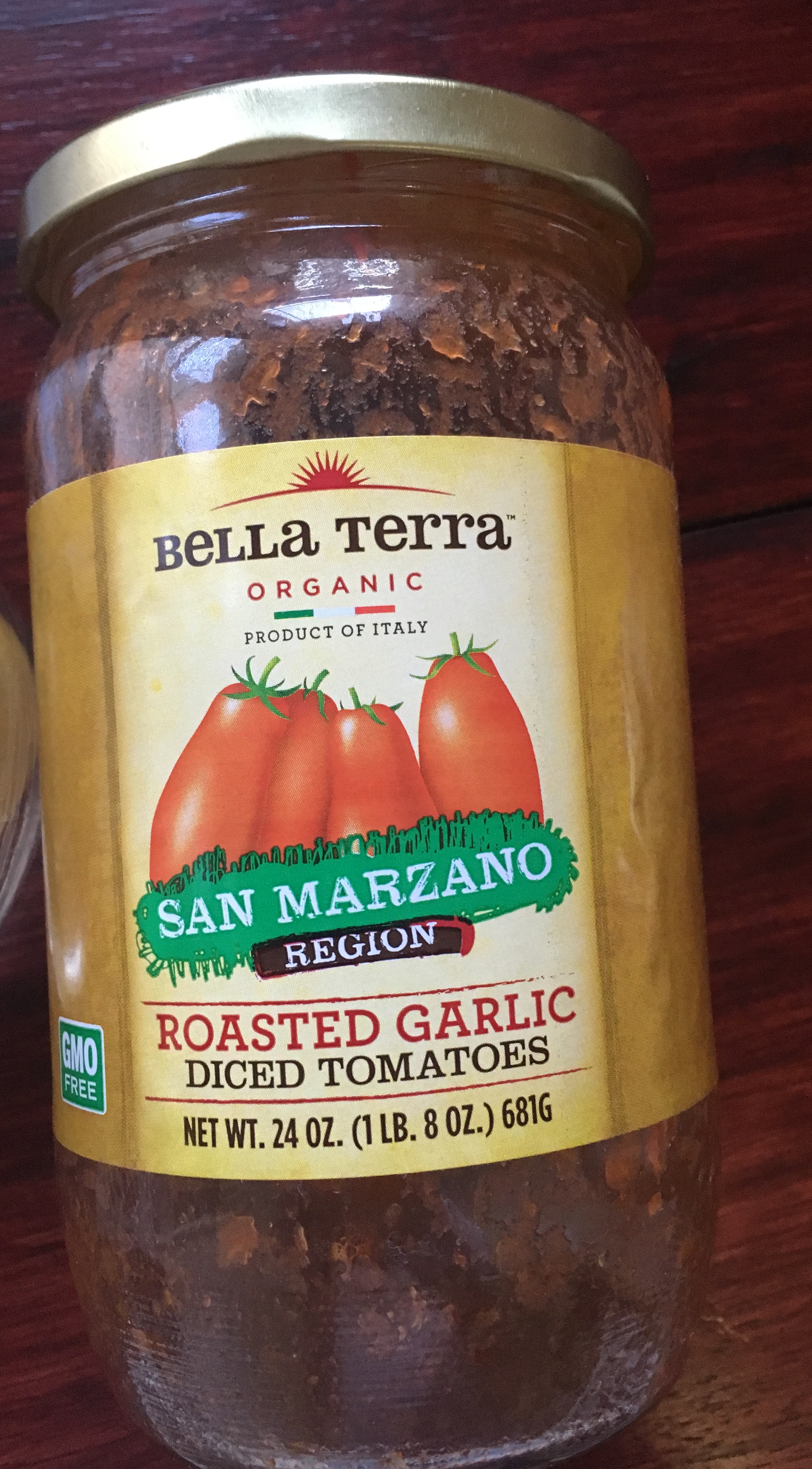 What did I use and why?
I apologize for the picture of an empty jar, but it's better than no picture at all...right? Bella Terra's roasted garlic diced tomatoes are the tastiest canned/jarred tomatoes I've encountered. The garlic flavor really comes through and the tomatoes are bright and tangy. Keep in mind that if you use seasoned tomatoes, you may not need to add additional salt to your sauce.

I use a Cuisinart Griddler for the grilling. It works very well and the squash does not stick to the surface, even without oil.

For the pasta, I used Dakota Growers corn and rice penne because it was on sale and the uncooked noodles had an orange tint, which I thought was cool. Sadly, the color faded upon cooking. On the bright side, the texture of the noodles wasn't weird or slimy like other gluten–free pastas.