Oyster mushrooms do a spot–on impersonation of Chinese takeout beef. Just like beef schnibbles, they are chewy, savory, and a little suspicious. Unlike beef, however, oyster mushrooms don't have secrets. They aren't riddled with pieces of gristle, injected with pink slime, nor do they stem from a concealed past of pain and suffering. So, while mushrooms still sometimes give me the creeps, they're be far the lesser evil. While oyster mushrooms are scary good at pretending to be meat, there's nothing rational to fear. Making stir fry at home means there's zero chance something truly maleficent has gone incognito and slipped into your otherwise vegan meal. Broccoli brings some health into this stir fry situation while tofu replaces the protein provided by actual meat. In summary: It's not an oyster. It's not beef. But it is a pretty impressive mushroom.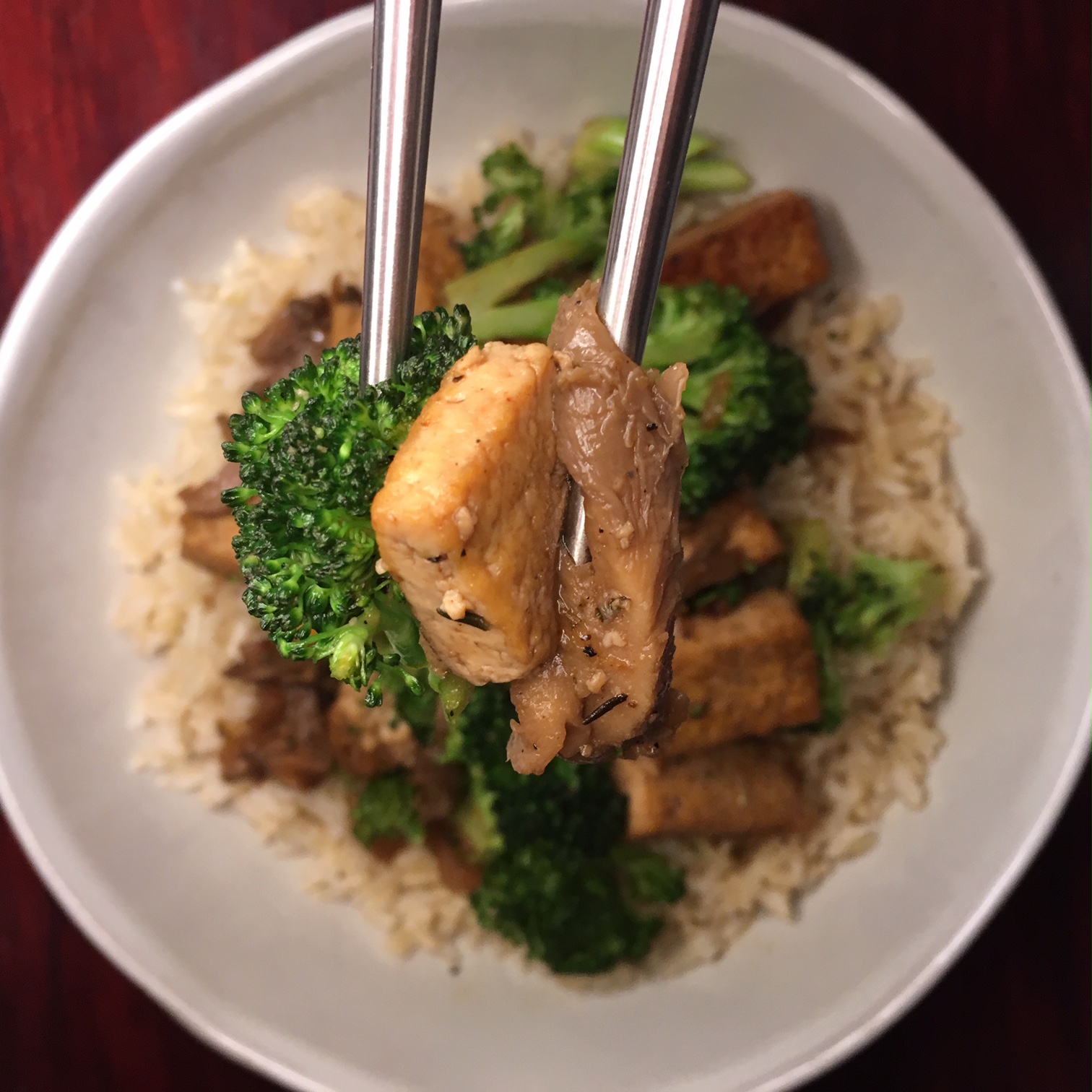 What:
oyster mushrooms extra firm tofu broccoli soy sauce garlic mirin tomato paste coconut aminos mushroom seasoning sriracha sesame oil brown rice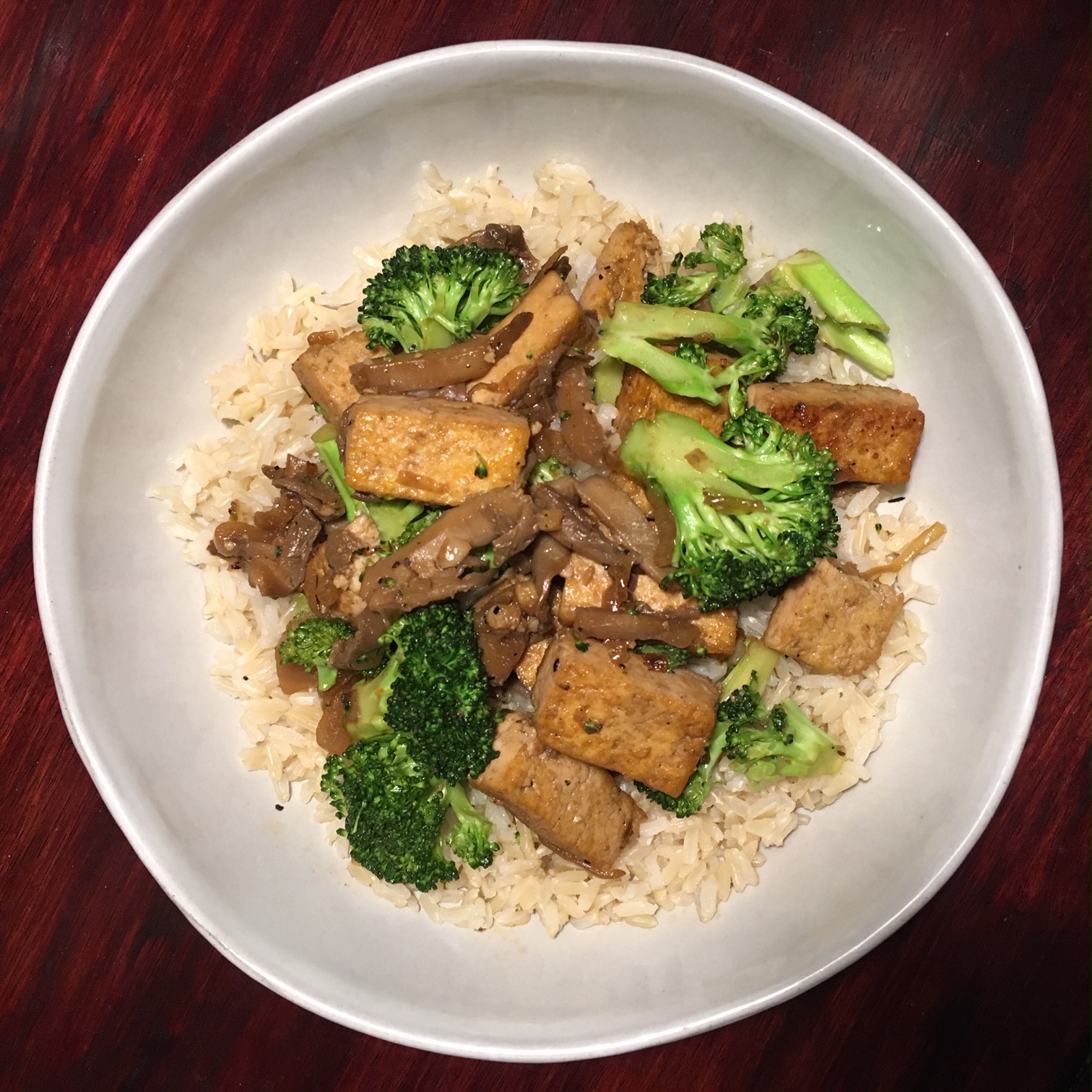 How:
Press tofu to remove excess liquid. Dice tofu. Sauté diced garlic in sesame oil over medium heat. Add tofu and pan fry until crispy. Add sliced oyster mushrooms and continue to sauté. Season with soy sauce, a dash of mirin, a smidge of tomato paste, coconut aminos, mushroom seasoning, and sriracha. Stir in broccoli and cook briefly until softened. serve over rice with extra soy sauce, coconut aminos, or sriracha as desired.
What did I use and why?
Trader Joe's Multipurpose Umami Seasoning Blend, which is made of powdered mushrooms, onion, salt, herbs, and spices. This adds a meaty, savory flavor. Coconut aminos add necessary sweetness to the stir fry that you won't get from soy sauce alone. In my experience, Trader Joe's sells the most reasonably priced coconut aminos; this is what I use.