If you've ever eaten a tomato straight from the vine, you know that the produce you find in grocery stores doesn't always taste as nature intended. Farmer's markets are game–changers when it comes to genuinely enjoying veggies and eating whole foods meals that require little planning. When you buy produce from the farmer's market, there's no need to make a cohesive meal because each ingredient usually tastes great on its own. Simply grab your reusable bags, head to the farmer's market, and buy what looks good. Prepare each fruit or vegetable as you think it would taste best without worrying about how everything fits together. Try produce you've never seen before or think you don't like, go for a variety of colors, and let the season be your meal planner. Add beans, tofu, or tempeh for extra heartiness. This is my all–time favorite way to eat.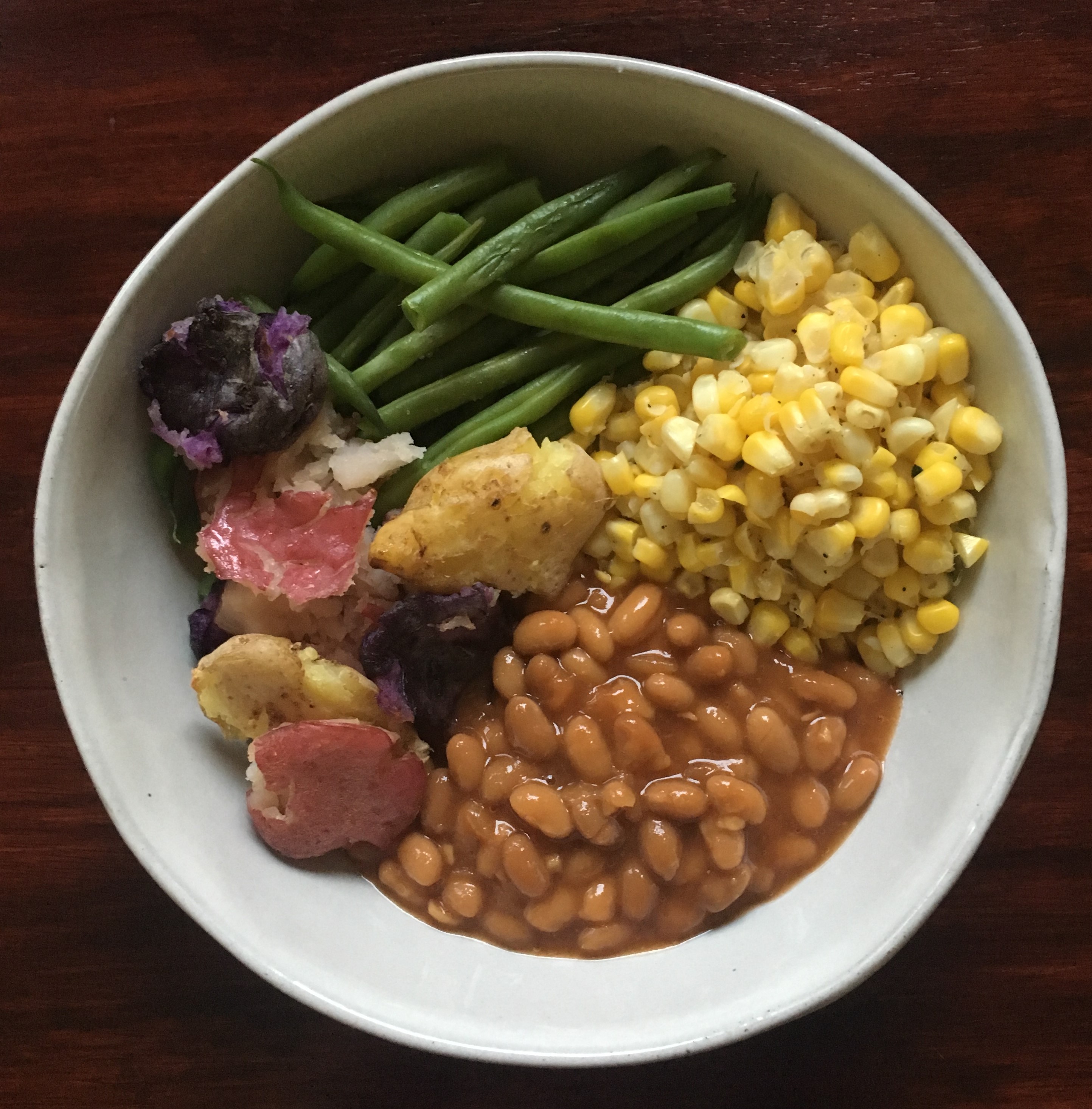 What (on this occasion)
Green beans
Corn off the cobb
Himalayan salt and vinegar smashed potatoes
Potatoes
White vinegar
Himalayan salt
Pepper
Olive oil
Tomato and cucumber salad
Tomatoes
Basil
Cucumber
Balsamic vinegar
Olive oil
Salt & pepper
Baked beans (not from the farmer's market)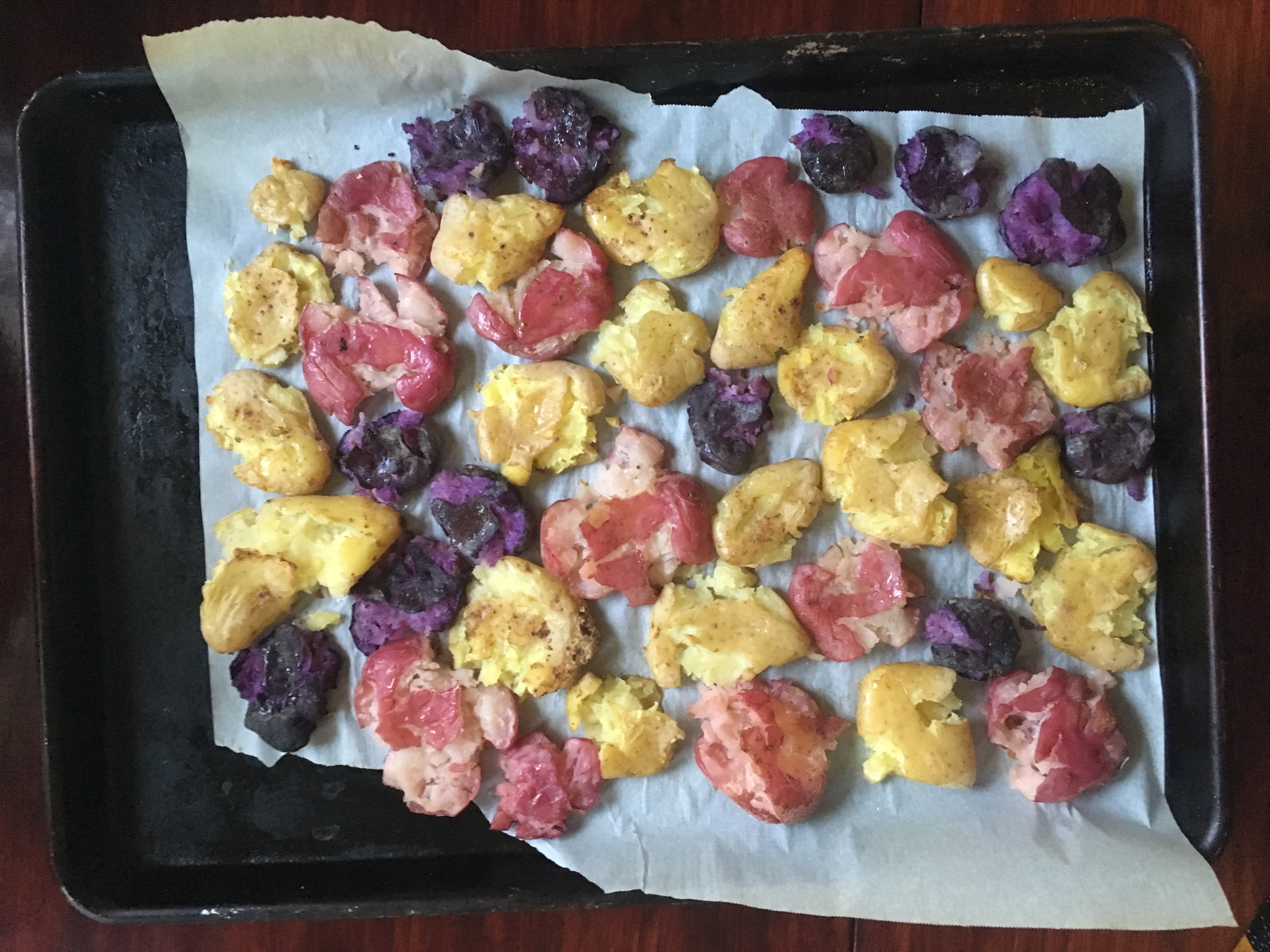 How:
After chopping the veggies and basil for the tomato salad, toss them in balsamic vinegar, olive oil, salt, and pepper. Set aside; the salad tastes better when the flavors have had time to develop. Steam the green beans, boil the corn, and top each with salt and pepper once cooked. Boil the potatoes with water, salt, and a generous amount of white vinegar (I used about a cup). Once cooked through, smash the potatoes on a lined baking sheet and drizzle with olive oil, more vinegar, and sprinkle with salt and pepper. Bake in the oven at 350 º F until crispy. Heat the baked beans. Enjoy smorgasbord.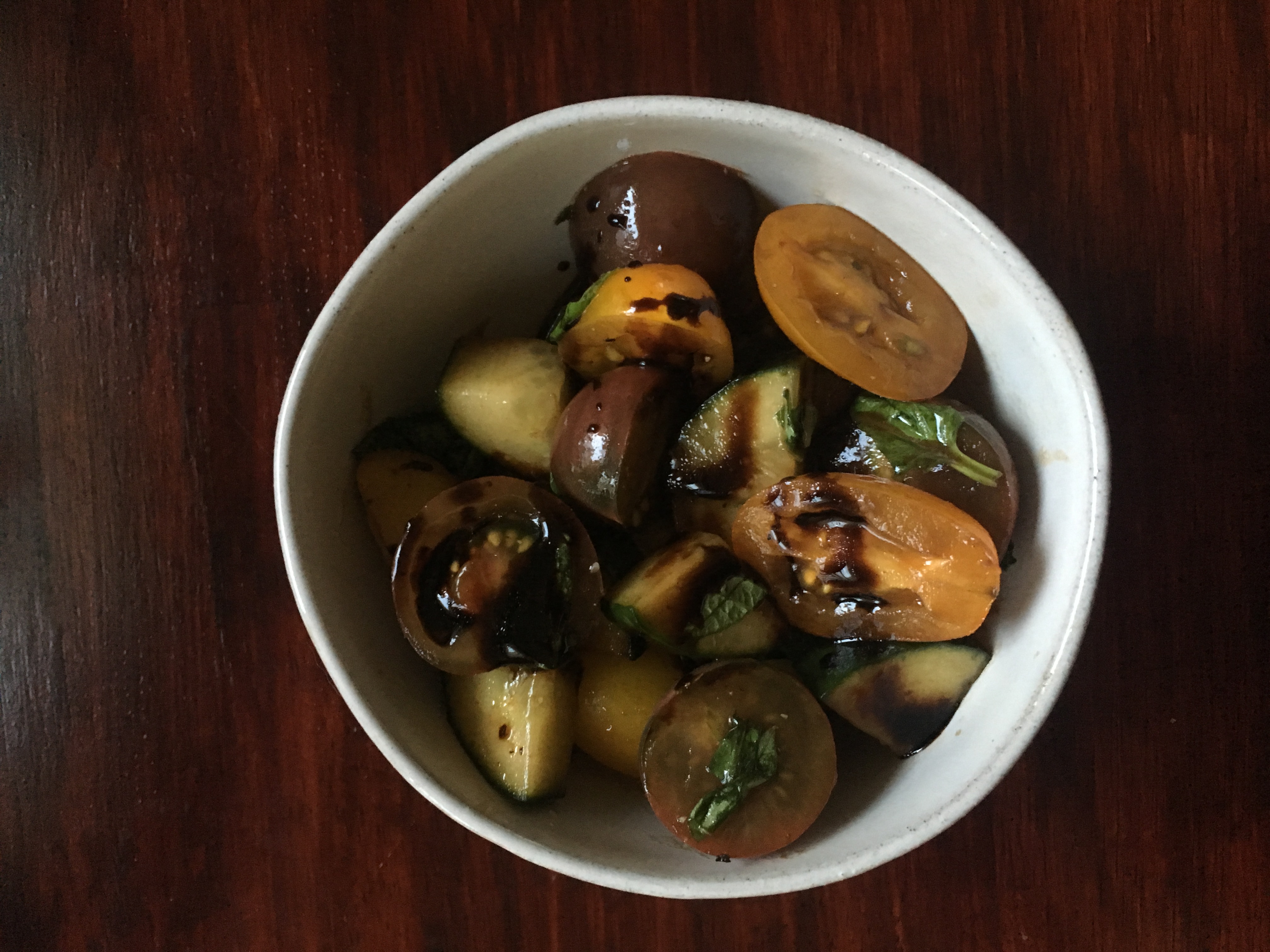 What did I use and why?
I used Pacific brand vegetarian baked beans. These are vegan, have simple ingredients, and less sugary than more conventional options.