Eating your greens—if "greens" refers to lettuce or spinach—is pretty doable. It's those mercilessly fibrous, relentlessly bitter, regretfully nutritious cruciferous vegetables that are harder to choke down. I'm talking about veggies like kale, brussels sprouts, radishes, and (excuse me while I shiver) arugula. I do realize that there are people that genuinely enjoy these annoyingly nutritious foods, and I am jealous of those people. The rest of us need to find ways to cope with their offensively healthy flavors. In this dish, potatoes are our main coping mechanism. This hash is a battle: friendly and comforting potatoes, onion, bell pepper, and mushrooms versus ruthless and vindictive kale, brussels sprouts, green cabbage, and red cabbage. The cruciferous vegetables try their hardest to spoil your meal, but they wilt under heat and pressure, ultimately succumbing to the underestimated power of potatoes and seasonings. Having conquered superfood vegetables while enjoying a savory hash, you are the true winner of this battle. Thrust your fork into the air in an act of mighty triumph.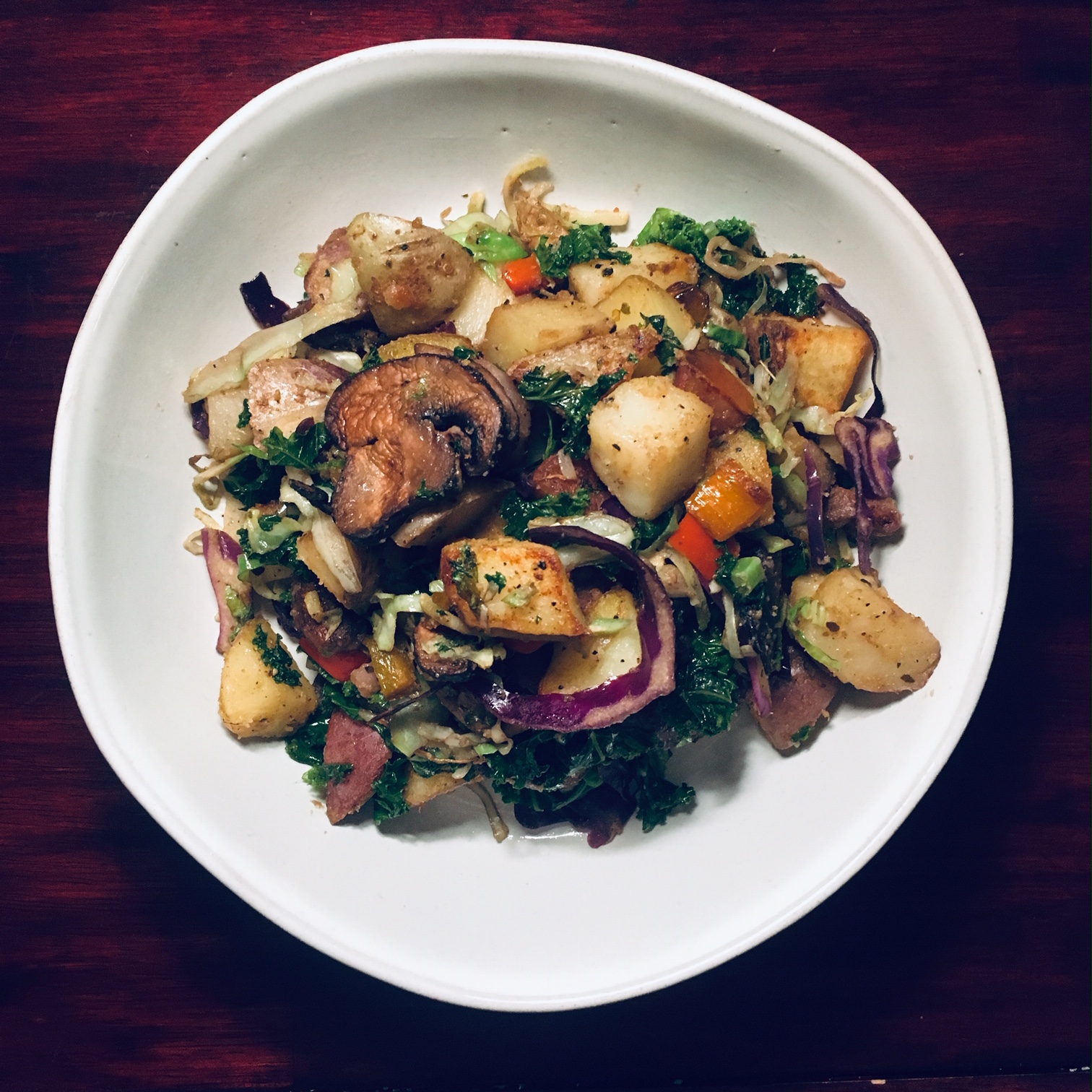 What:
Trader Joe's Cruciferous Crunch Collection: shredded kale, brussels sprouts, green cabbage, and red cabbage potatoes yellow onion baby bella mushrooms red bell pepper garlic olive oil salt & pepper soy sauce sriracha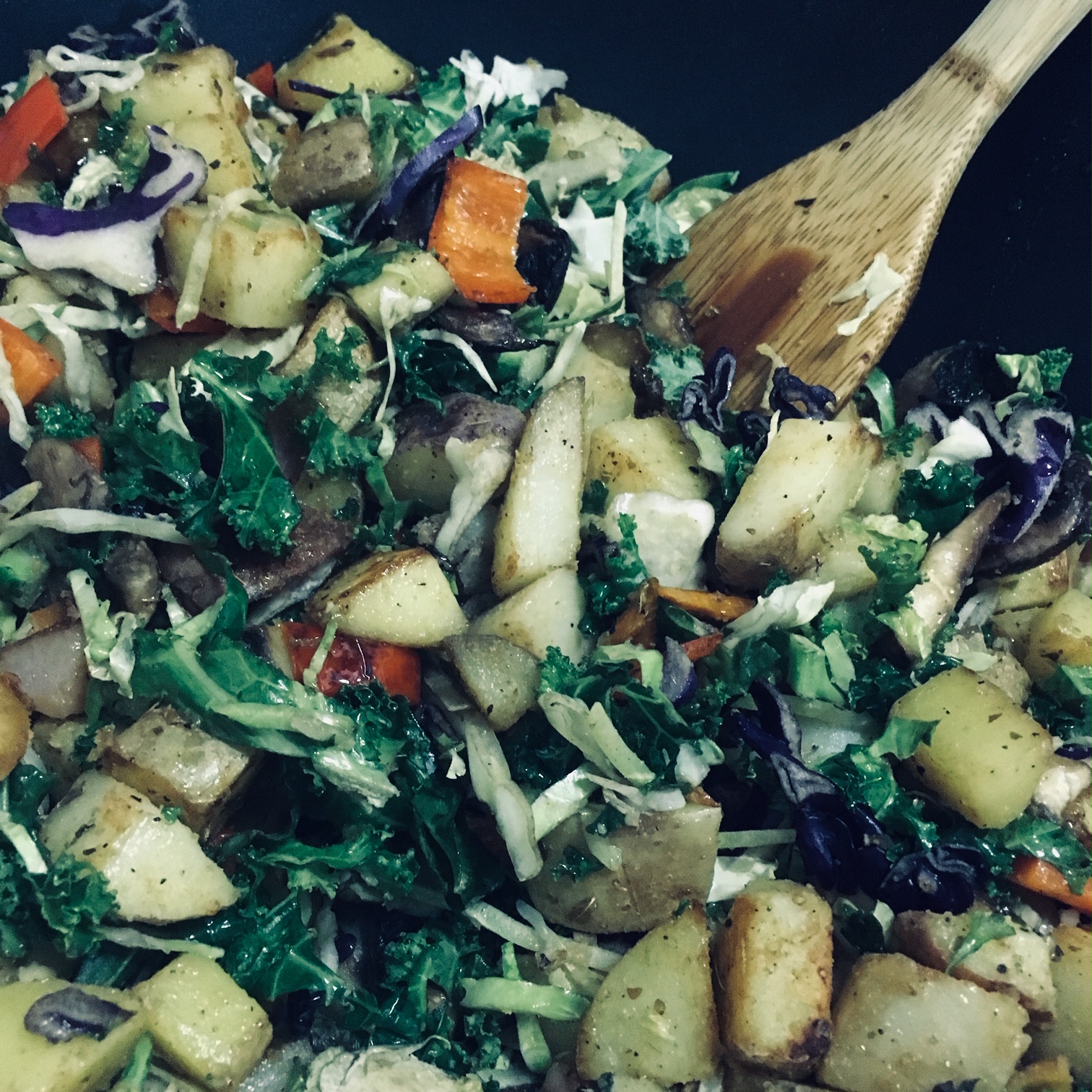 How:
Poke holes in the potatoes and bake or microwave until almost cooked enough to serve. Dice potatoes once cooked. Chop veggies. Sauté onions until soft over medium heat. Add garlic and mushrooms and season with soy sauce, salt, and pepper. Once the mushrooms have released their moisture, add in bell pepper and cruciferous veggies. Mix in diced potatoes and seasonings to taste. Cook until the veggies look defeated (i.e. are wilted and softened) and the potatoes are crispy.
What did I use and why?
I used Trader Joe's Cruciferous Crunch Collection for convenience because the veggies are washed, shredded, and because I didn't have purchase a whole head of cabbage, bunch of kale, or bushel of brussels that I would inevitably never finish.