I'm always looking for new ways to make tempeh more attractive— both visually and to the taste buds. Air frying tempeh and glazing it with a mixture of buffalo and BBQ sauce does the trick. Tempeh is barely–processed, fermented, and makes an unsuspectingly good substitute for animal protein in American farmhouse meat–and–potatoes meals. No, folks, tempeh is not only good for Asian dishes. Go forth, and sauce it up. P.S. My mashed potatoes look grey because I used some purple potatoes along with yellow. Don't do this, and yours should look normal.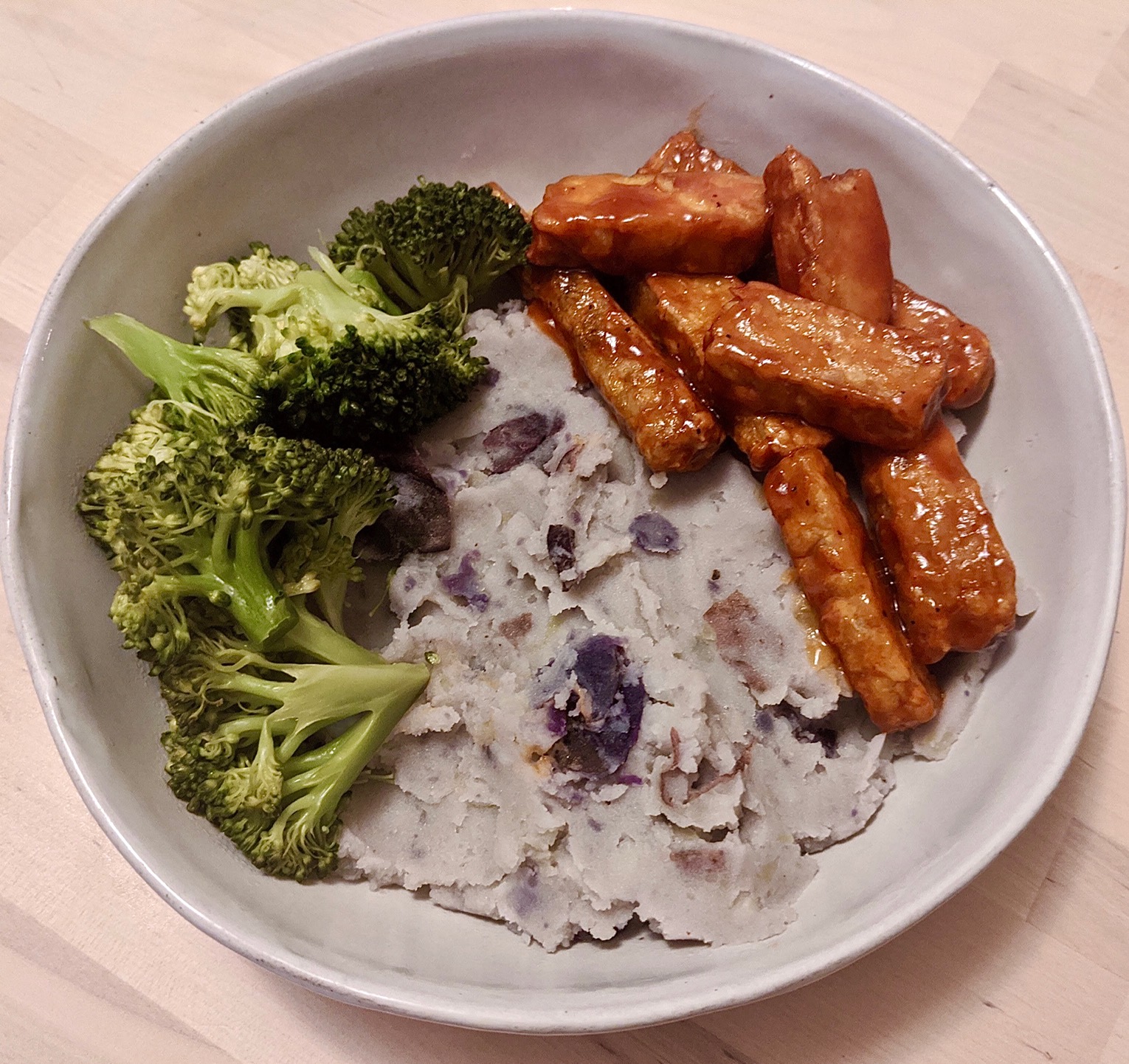 What:
tempeh corn starch olive oil vegetable broth concentrate buffalo sauce BBQ sauce mashed potatoes:
potatoes vegan butter plant milk salt & pepper
broccoli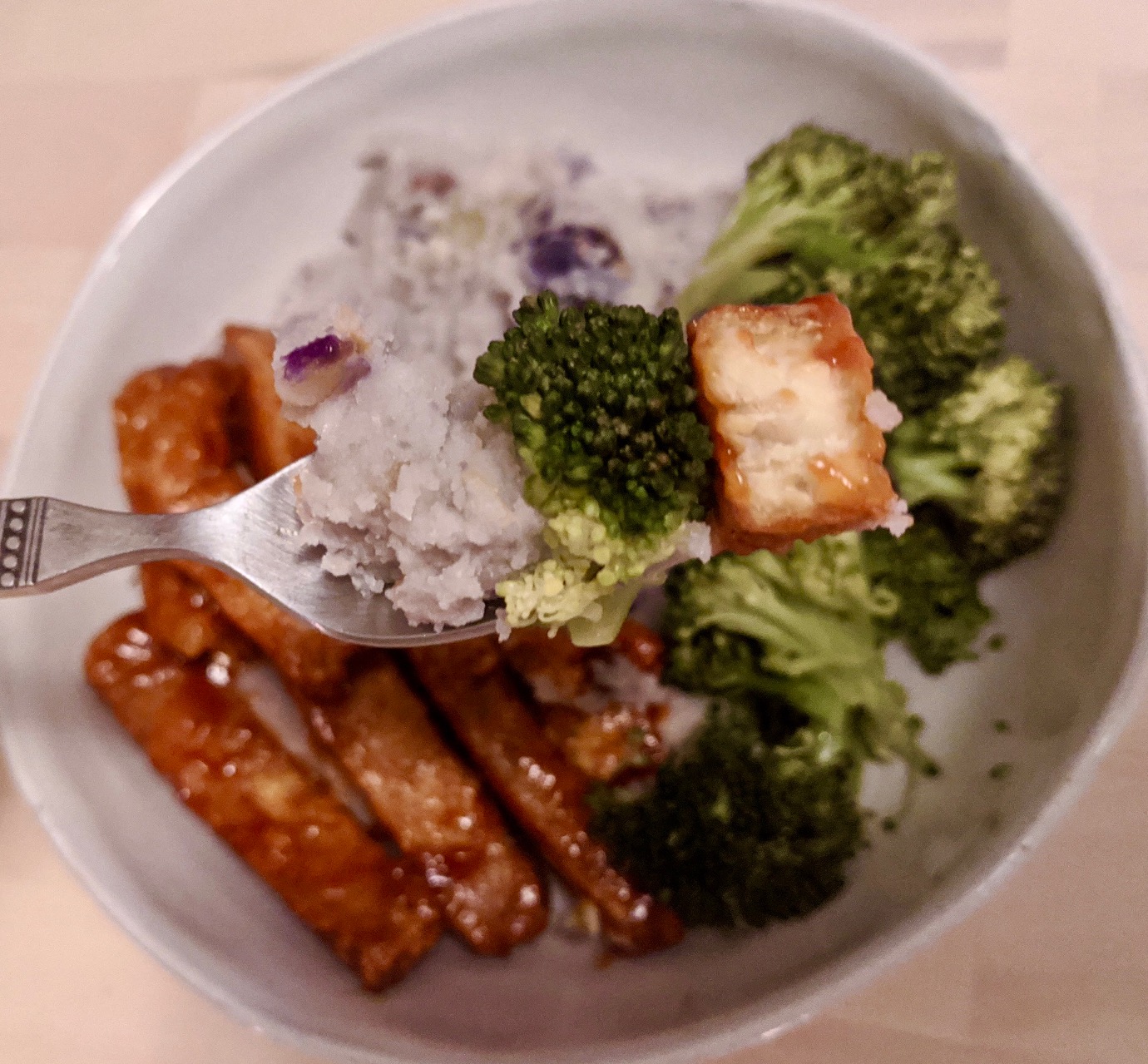 How:
Slice tempeh into strips.

Toss strips with olive oil and a small amount of vegetable broth paste.

Once coated, lightly dust with cornstarch.

Air fry (or bake) at around 400ºF until crispy.

Toss tempeh with buffalo and BBQ sauce as desired.

Return to air fryer or oven and bake until the sauce thickens and forms a more solid glaze.

Serve with mashed potatoes, steamed broccoli, or other sides of your choice.


What did I use and why?
Better than Bouillon No Chicken Base: This is a savory vegetable broth paste. I often add a small spoonful to make savory dishes taste more complex and meaty. You could also use Vegan Chicken–Less Seasoning Salt from Trader Joe's to flavor the tempeh.

Sweet Baby Ray's Buffalo Wing Sauce: It's creamy, not offensively spicy, and surprisingly vegan.

Famous Dave's Natural Sweet BBQ Sauce: This uses brown sugar instead of honey or high fructose corn syrup. I appreciate that.