Two elements are necessary to make a salad satisfying: a savory component and a protein source. In non–vegan salads, meat is usually responsible for filling these requirements. However, there' s no reason a salad can' t be savory and protein–rich in addition to cruelty–free. In this Asian–style salad, sautéed mushrooms add a meat–like, umami element while edamame packs in protein. For an extra filling meal, top with tofu, tempeh, or sesame sticks. One final element is also required: a good dressing. I don't know about you, but squeezing a lemon over a pile of greens just doesn't do it for me. Instead of a sad pile of vegetables, you get a sad pile of vegetables with a hint of lemon. Don't do this to yourself. Carrot ginger dressing adds much needed flavor and makes this salad extra edible.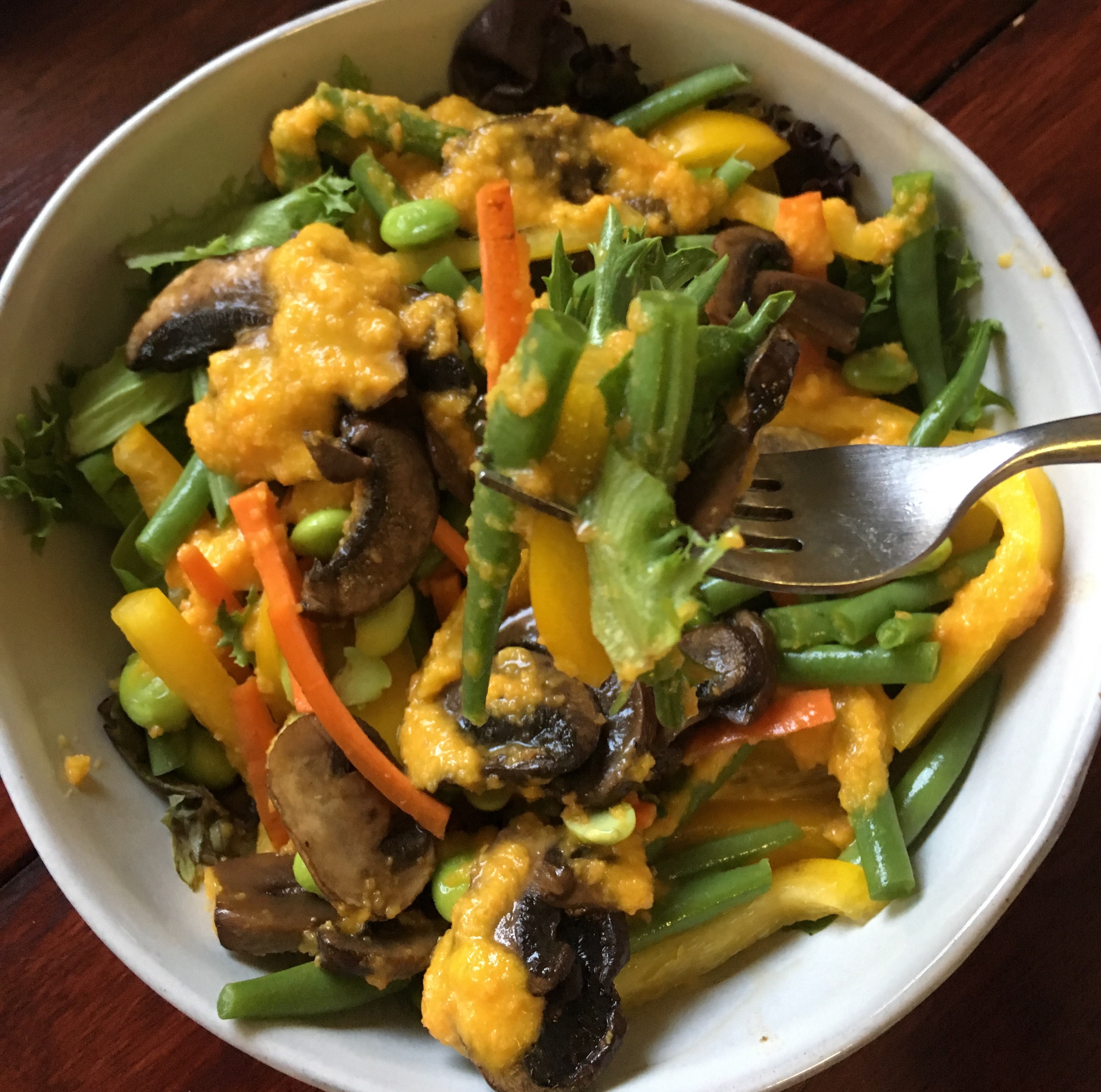 What:
Mixed greens Green beans Baby bella mushrooms Carrot Edamame Bell pepper Soy sauce Trader Joe' s Carrot Ginger Miso Salad Dressing Salt & pepper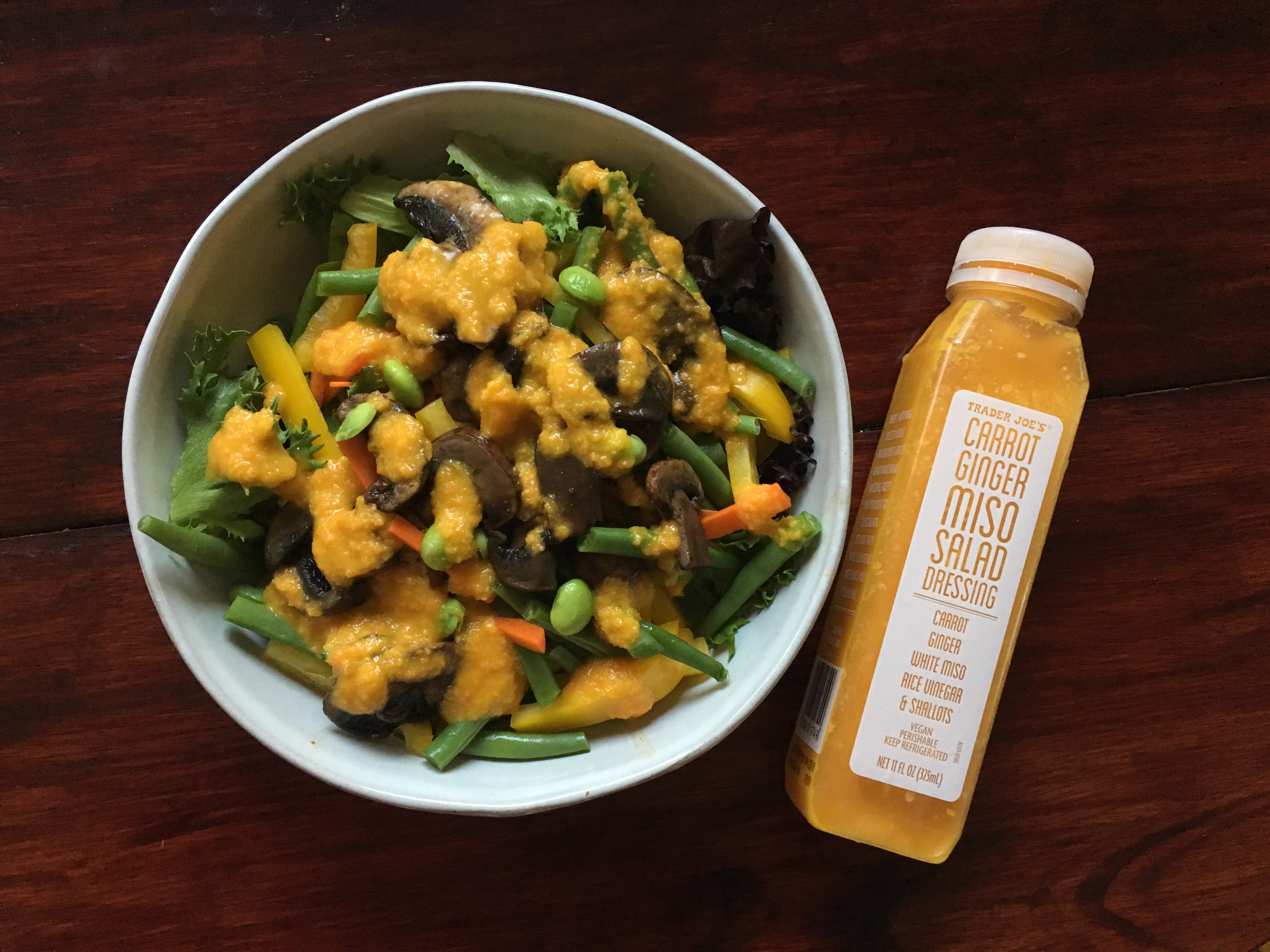 How:
Sautée mushrooms with soy sauce, salt, and pepper. Chop veggies and assemble salad.
What did I use and why?
I recommend trying Trader Joe' s Carrot Ginger Miso Salad Dressing. The dressing is kept in the refrigerated section of the store and tastes like a fresh purée. If you have the time, you could make a very similar dressing at home using the ingredients listed on the bottle, sesame oil, and a high–speed blender or a food processor. I used frozen, shelled edamame. It' s low effort and, as I tend to use small amounts at a time, I don' t end up wasting any in the fridge.