Few things are less welcome on a salad I'm about to consume than cold, unseasoned chickpeas. Coating them in sauce and warming them up on the stove is a decent way to add flavor and protein to a salad. I sauté chickpeas in a combination of barbeque and buffalo wing sauce (which aren't always vegan, check the labels!), but you could use anything you like. Adding corn, potatoes, or roasted radishes also helps bulk up the salad. You could also try this as a wrap. Just please, don't eat plain chickpeas.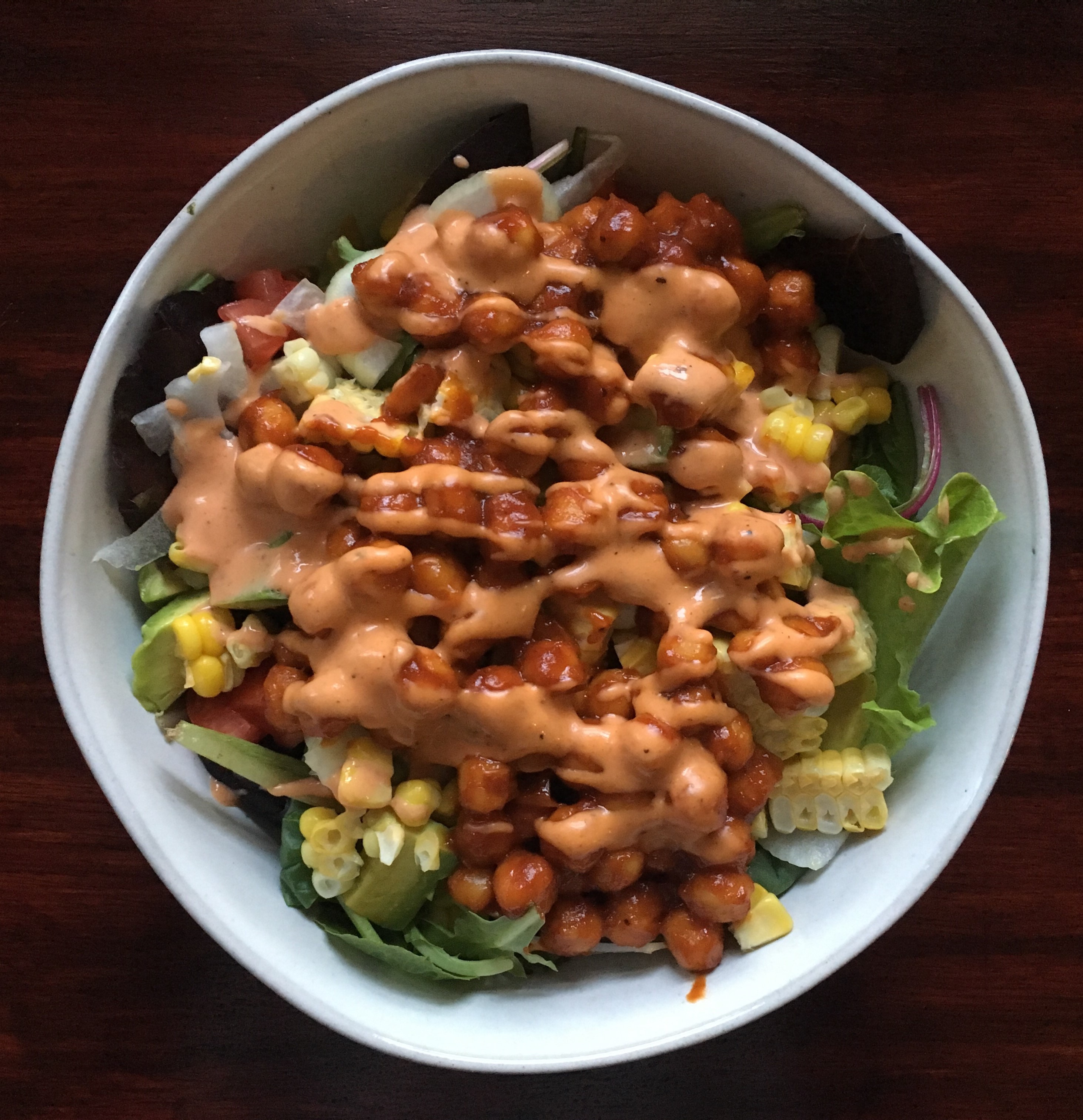 What:
Mixed greens
Canned chickpeas (coated in BBQ sauce, buffalo wing sauce, garlic powder, lime juice)
Corn off the cob
Sweet onion
Diced tomato
Avocado
Spicy mayo dressing (BBQ sauce, buffalo wing sauce, mayo, ketchup, garlic powder, black pepper)
How:
Rinse the chickpeas until the aquafaba (the unsettling chickpea slime) has vanished. Heat the chickpeas over medium heat with your sauce of choice until the sauce thickens and the chickpeas are heated through. If you use BBQ/buffalo sauce, a glaze should form over the chickpeas. Combine the ingredients for the dressing until you achieve your desired texture/flavor. Or use a different type of dressing!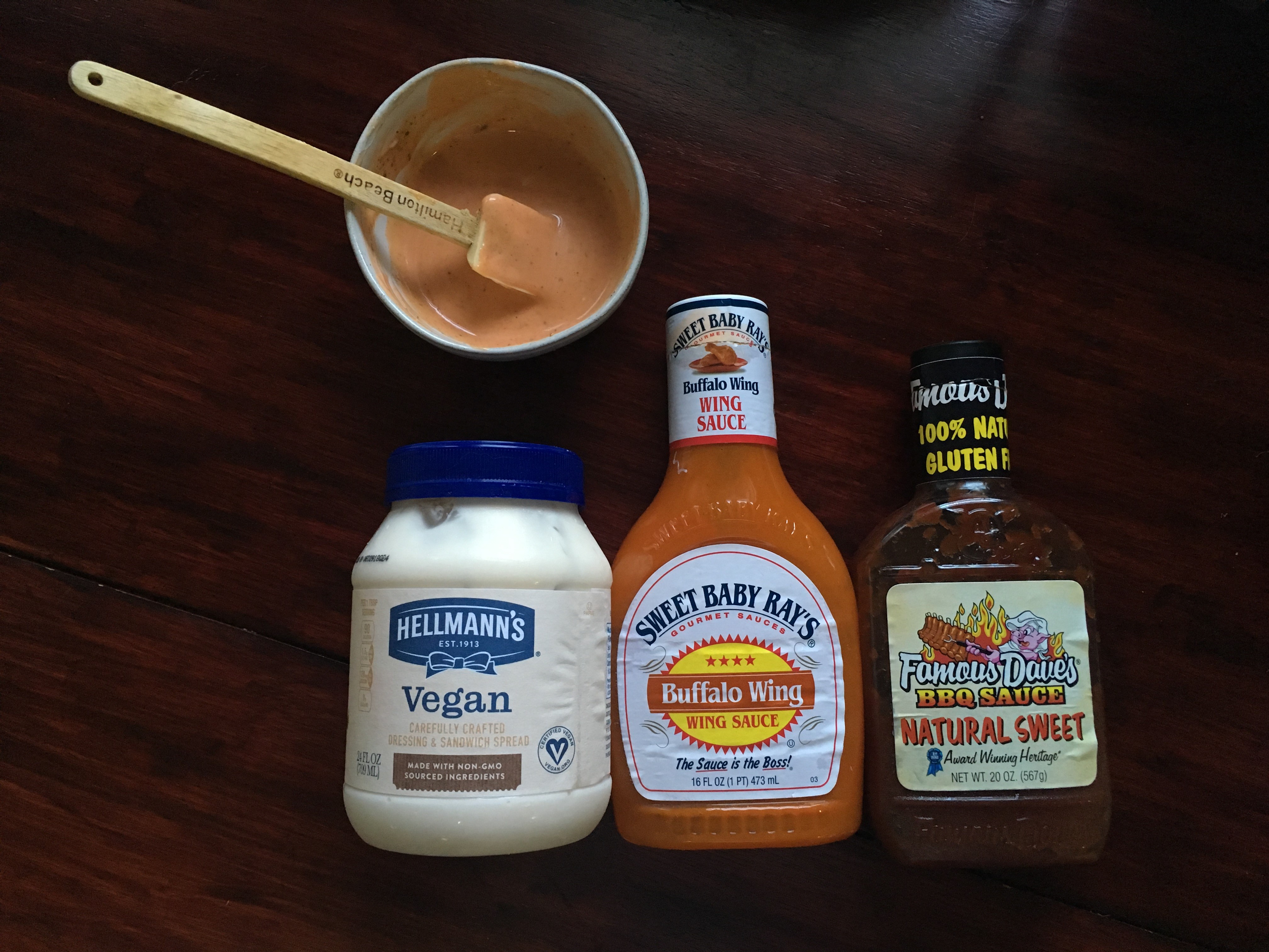 What did I use and why?
Hellman's mayo because it's the best. Famous Dave's Natural Sweet BBQ sauce because it's free from high fructose corn syrup and honey. Sweet Baby Ray's Buffalo Wing Sauce— definitely not the healthiest (hydrogenated oil and artificial flavors), but it's vegan, creamy, and I find the cayenne flavor less offensive than that of other options I've tried.