If you've ever found yourself stuck in a frozen–meals–for–lunch rut, you'll have an appreciation for this easy, savory, transportable meal that can be made in advance. Unlike that sad frozen burrito or the stir fry that came in a much smaller paper bowl than anticipated, this meal will not leave you hungry nor questioning whether your idea of a serving matches the recommended portion. This couscous, tofu, and broccoli dish bridges the worlds between pre–made and home–made, making meal–prepping a less intimidating endeavor. Let's make lunch less disappointing.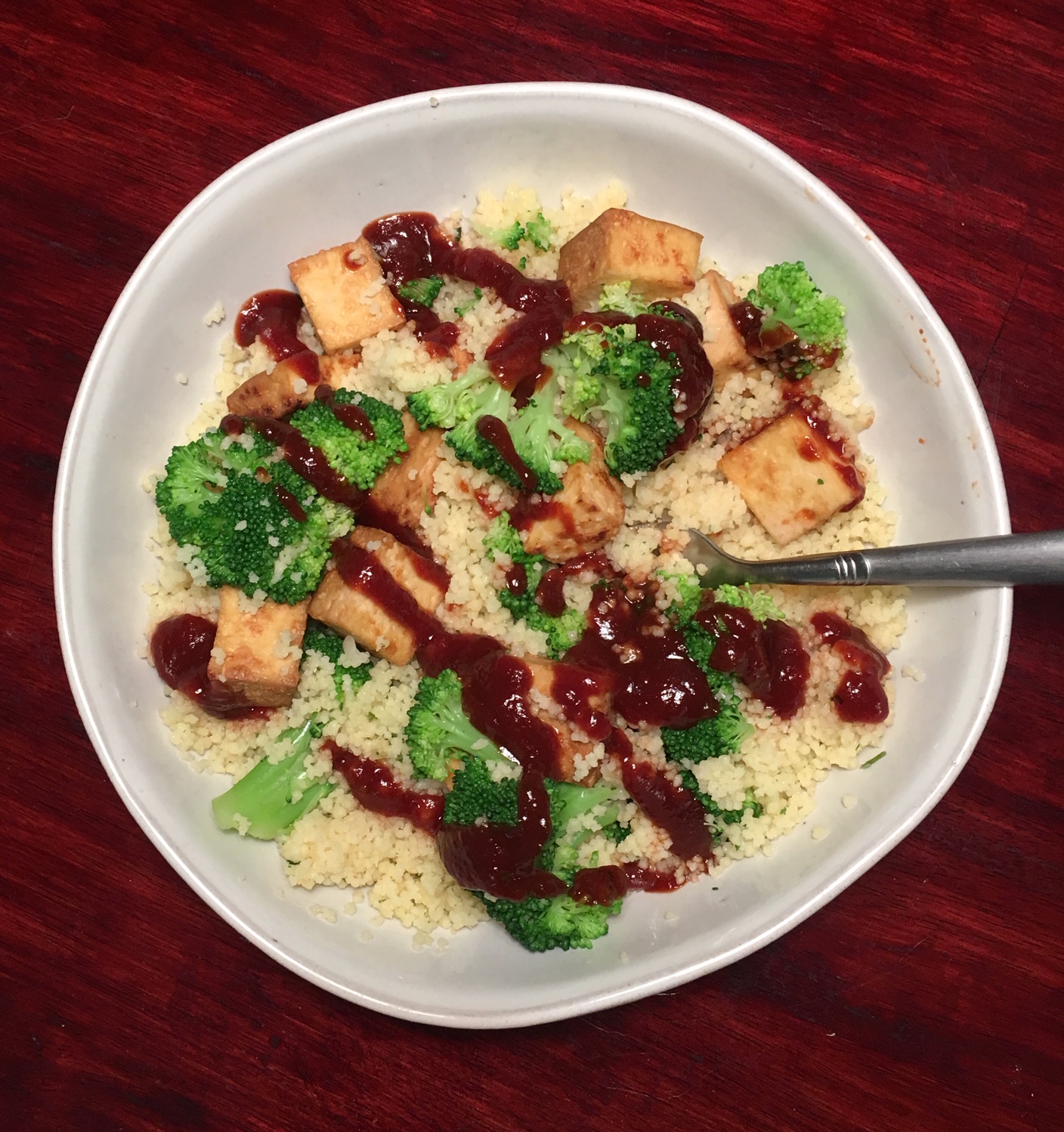 What:
Boxed couscous (or use bulk and add your own seasoning)
Pre—seasoned firm tofu
Fresh broccoli
BBQ sauce
How:
Make couscous according to instructions. Chop tofu into pieces and sauté with BBQ sauce until the sauce forms a glaze. Chop and steam broccoli. Top couscous with tofu, broccoli, and added BBQ sauce to taste.
What did I use and why?
While it's not the most wholesome couscous around, I used Near East roasted garlic & olive oil couscous because I grew up eating the parmesan flavor and it brings back memories. I used Wildwood's savory baked tofu because it tastes like chicken! Famous Dave's Natural Sweet BBQ sauce is my favorite. It is free from honey and high fructose corn syrup.