Vegans can, indeed, eat sandwiches. You may have heard of the peanut butter and jelly sandwich, commonly referred to as the 'pb&j.' This sandwich is an ancient predecessor to the diverse collection of vegan sandwiches available in modern day. While said pb&j is undoubtedly a classic that shall continue to withstand the test of time, it does not satisfy the criteria of a savory sandwich. Vegans love pb&j's as much as anyone— but we, too, crave satisfying, savory sandwiches every now and again. And so, the tofu slaw sandwich was created. With high protein and minimal prep–time, this sandwich poses a reasonable and satiating lunch for vegans and non–vegans alike. If you don't like barbeque sauce, perhaps try buffalo. If you prefer wraps, fold the ingredients into a tortilla instead. Not into coleslaw? Top with fresh greens. Just don't be discouraged by the absence of meat and dairy; allow your vegan sandwich repertoire to evolve. Pb&j's will remain an honored favorite, but they won't be the only vegan sandwiches appearing on our plates.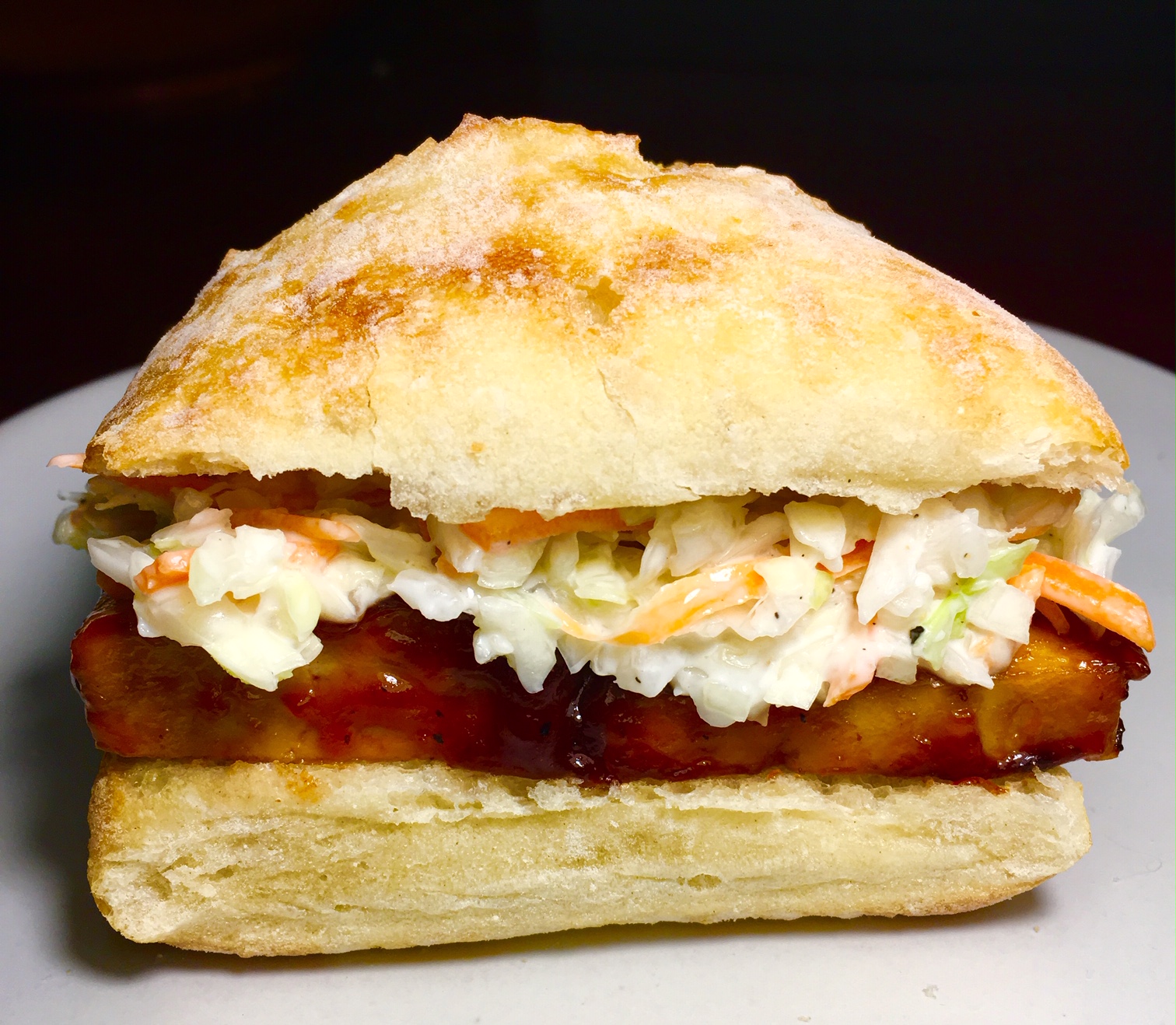 What:
ciabatta Pre-baked tofu shredded cabbage and carrot vegan mayo lemon juice apple cider vinegar salt & pepper BBQ sauce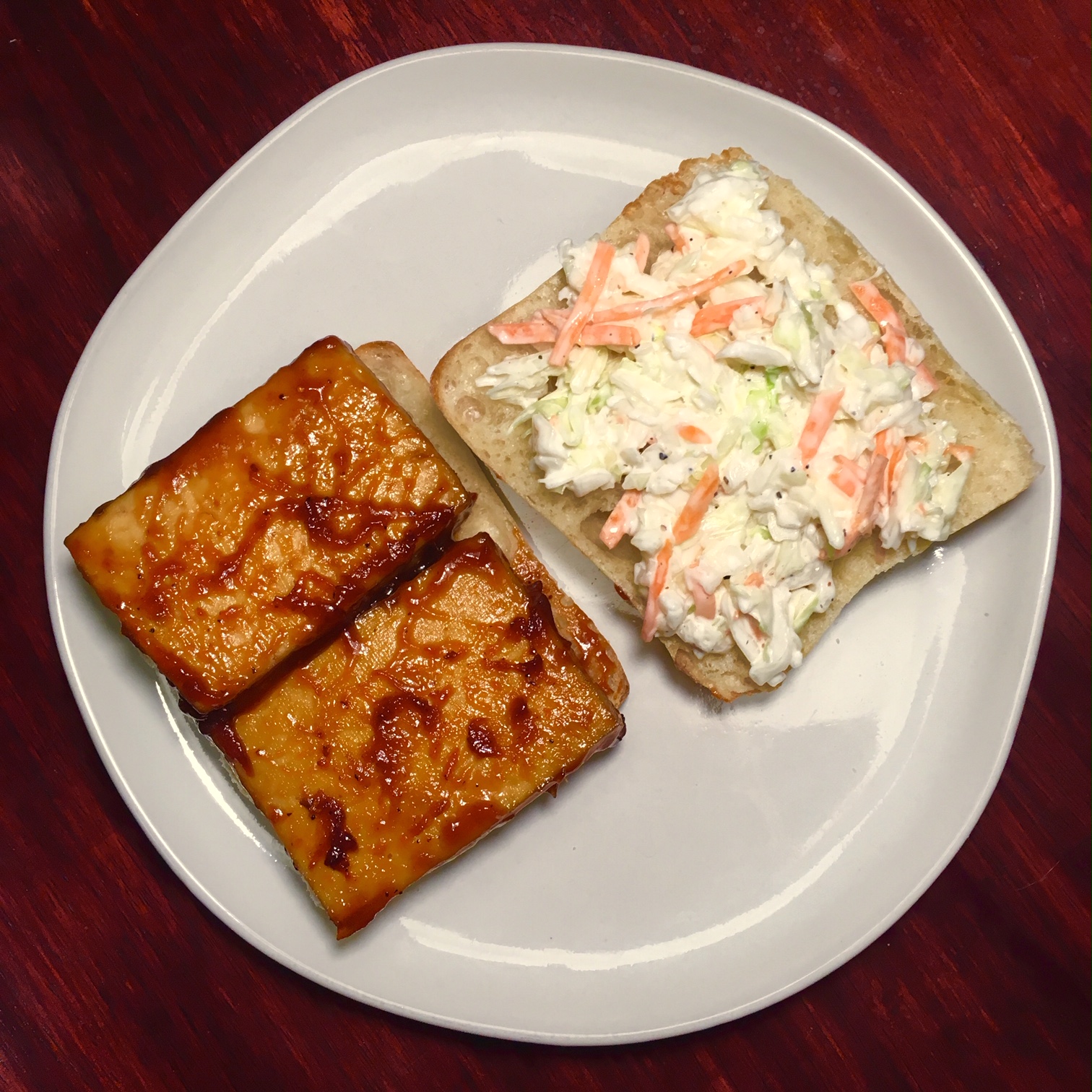 How:
Pan–fry sliced tofu over medium heat until browned. Add BBQ sauce and continue to cook until the tofu becomes glazed. Mix shredded cabbage and carrot with mayo and desired amounts of lemon juice, apple cider vinegar, salt, and pepper. Toast ciabatta and assemble sandwich.
What did I use and why?
Wildwood Organic savory baked tofu: This tofu is firm, reminiscent of chicken, and a quick way to add flavorful protein to a meal without the fuss of pressing and marinating tofu yourself. Vegan Hellman's Mayo: quite possibly the best vegan imitation of a non–vegan product. I honestly think it may be indistinguishable from the real deal.