While peanut butter is a beloved food for many, it can also be a tad overbearing. Between sampling the dough and smelling peanut buttery wafts from the oven, one runs the risk of becoming out–peanut–buttered during the process of baking peanut butter cookies. My advice to you: sample the dough sparingly, chew gum, light a candle, freeze half of the dough for a future date...do whatever you need to do to avoid overdosing on the smell and taste of peanut butter during the baking process. Do this, and you will be able to enjoy these melt–in–your–mouth, soft in the center, crispy around the edges peanut butter cookies to their fullest capacity. I assure you they are worth it.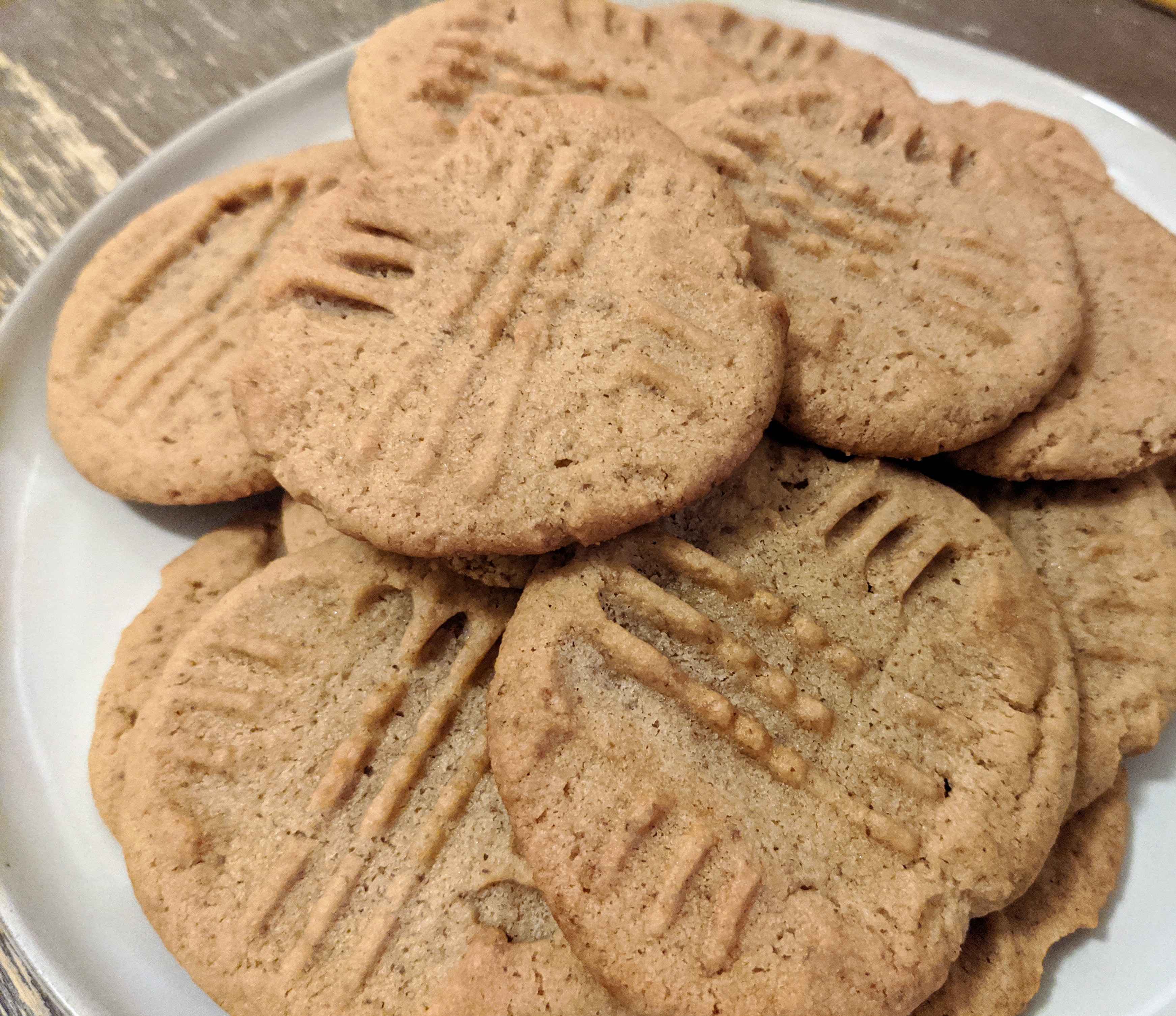 What:
(this recipe yields 4 dozen cookies) 1 cup vegan butter 1 cup peanut butter 2/3 cup white sugar 2/3 cup packed brown sugar 2 tbsp flaxseed meal + 5 tbsp water (2 flax eggs) 1 tsp vanilla 2 cups all–purpose flour 1 tsp baking powder 1 1/2 tsp baking soda 1/2 tsp salt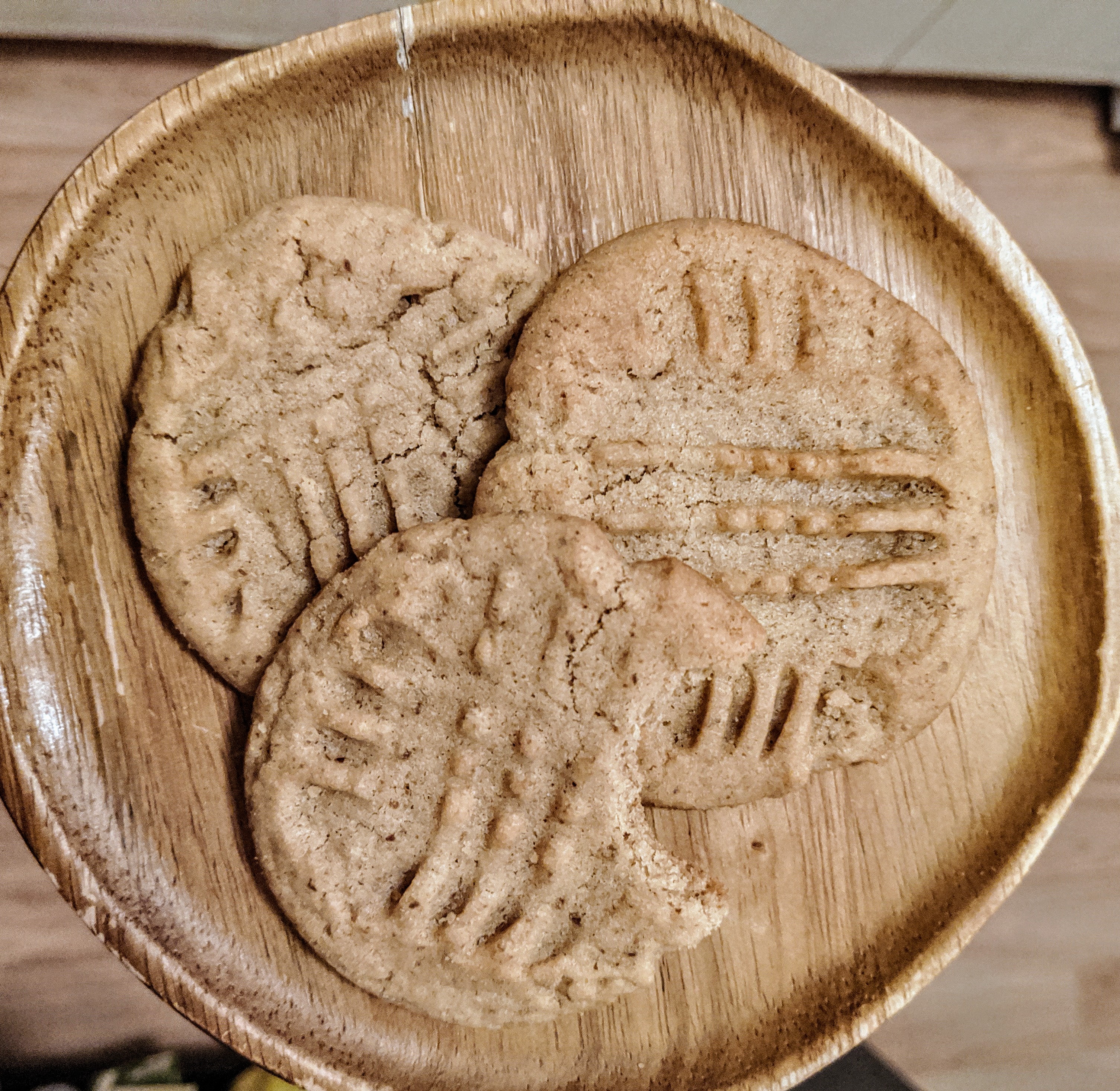 How:
In a small bowl, mix 2 tbsp flaxseed meal with 5 tbsp water and set aside. This will become a gel–like consistency that works as a replacement for eggs. In a large bowl, cream together 1 cup butter and 1 cup peanut butter. Add 2/3 cup white sugar, 2/3 cup brown sugar, and 1 tsp vanilla and continue beating until thoroughly mixed. In a medium bowl, combine 2 cups flour, 1 tsp baking powder, 1 1/2 tsp baking soda, and 1/2 tsp salt. Mix thoroughly. Beat the flax egg into the wet mixture. Continue beating and dump the dry mixture gradually into the wet. Continue mixing until fully combined. If you like a saltier cookie, you can add extra salt to taste at this point. Refrigerate dough for 1 hour. Preheat oven to 375ºF. Roll dough into 1–inch balls and place on a lined baking sheet. Use a fork to flatten the dough and create the signature crisscross pattern. Bake until cookies become slightly brown around the edges (about 13 minutes).
What did I use and why?
Country Crock Plant Butter sticks (almond–based): I usually choose Earth Balance, but this is what was available at my grocery store at the time. I imagine that a variety of vegan butters would work here. Golden flaxseed meal: This has a milder taste compared to brown flaxseed meal, which I prefer when making baked goods. Skippy Natural Creamy Peanut Butter: I don't think the type of peanut butter you use should matter...but in case you were curious!