Is banana bread a dessert? A snack? A reasonable breakfast? Does it deserve its own terminology—perhaps dessnackfast? Banana bread comes in many forms with varying balances of healthiness and tastiness. It can be cake–like and crusted in sugar, or literally a mashed banana mixed with oat flour and cinnamon that's been baked into a dry hunk of disappointment. My banana bread recipe is a compromise between the extremes. This halfway–healthy banana bread will not leave you in a sugar nor oil coma, nor will it crumble into a pile of oats and nuts upon contacting your tongue. My recipe combines white and wheat flour, brown and white sugar, and coconut oil and yogurt to improve the nutritional profile of the baked good without destroying the enjoyment of its consumption. Enjoy this banana bread in the morning, afternoon, evening, or all three.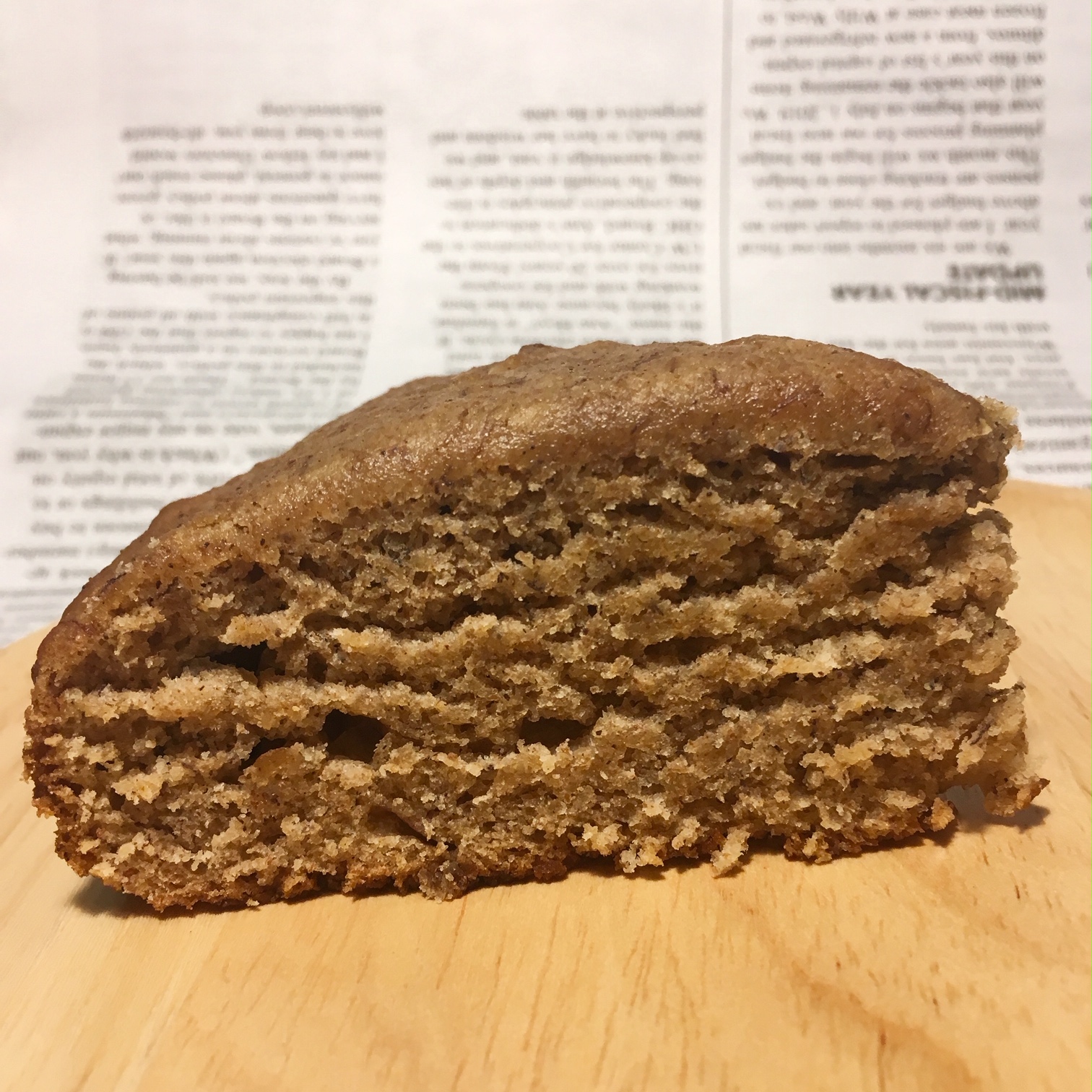 What:
1/4 cup vegan milk 1 tsp apple cider vinegar 1 cup whole wheat flour & 1 cup white flour 1/2 tsp baking soda 1/2 tsp salt 1/2 tsp cinnamon 3 overripe bananas 1/2 cup brown sugar & 1/4 cup white sugar 1/4 cup coconut oil & 1/4 cup unsweetened vegan yogurt 1 tsp vanilla extract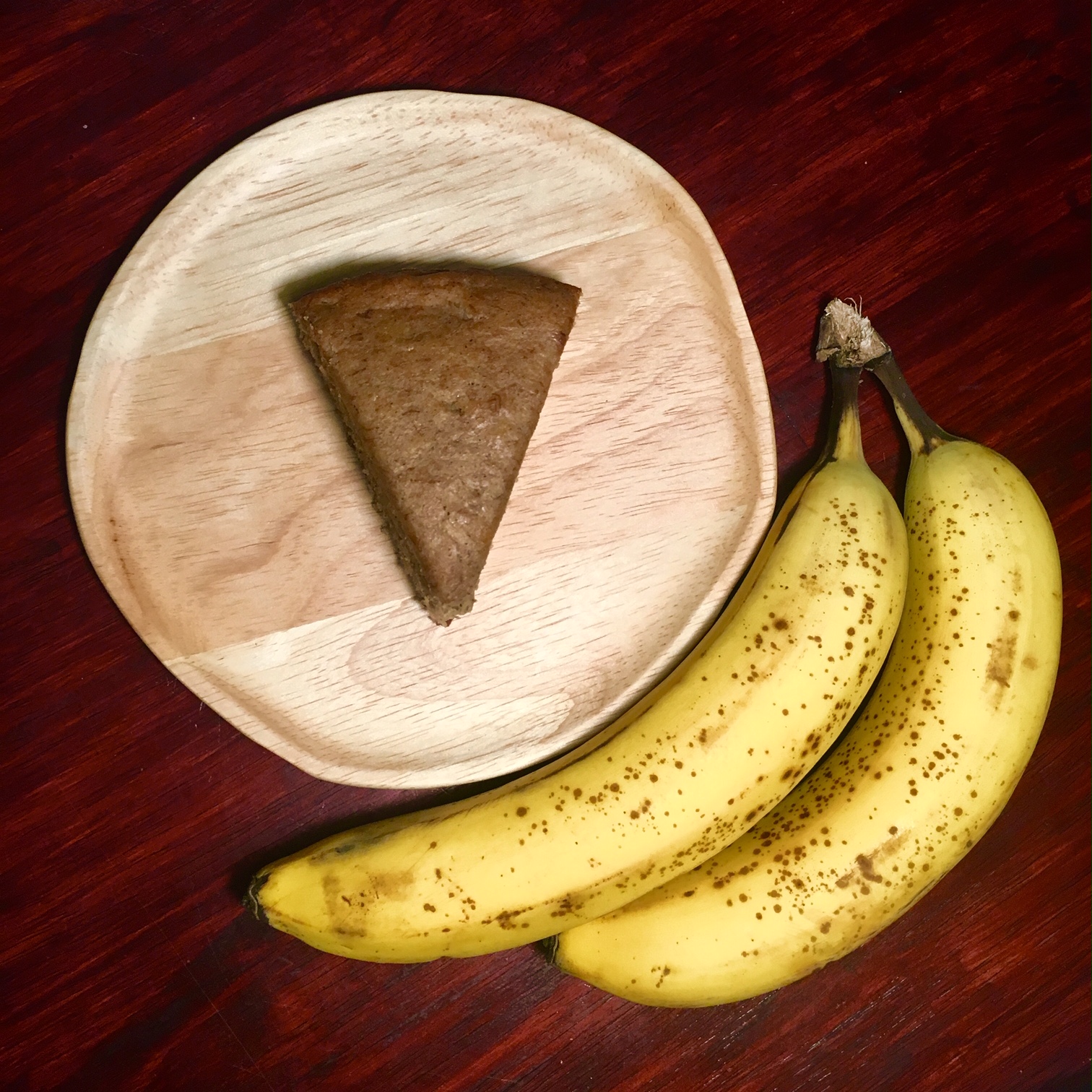 How:
Preheat oven to 350º. Measure vegan milk. Stir in apple cider vinegar and set aside to allow milk to curdle. In a medium bowl, measure flour, baking soda, salt, and cinnamon. In a large bowl, mash bananas. Stir in sugar, melted coconut oil, yogurt, and vanilla. Fold wet mixture into dry mixture and mix until just combined. Pour into a baking sheet (greased or lined with wax paper). Bake until a toothpick comes out clean (about 30 minutes)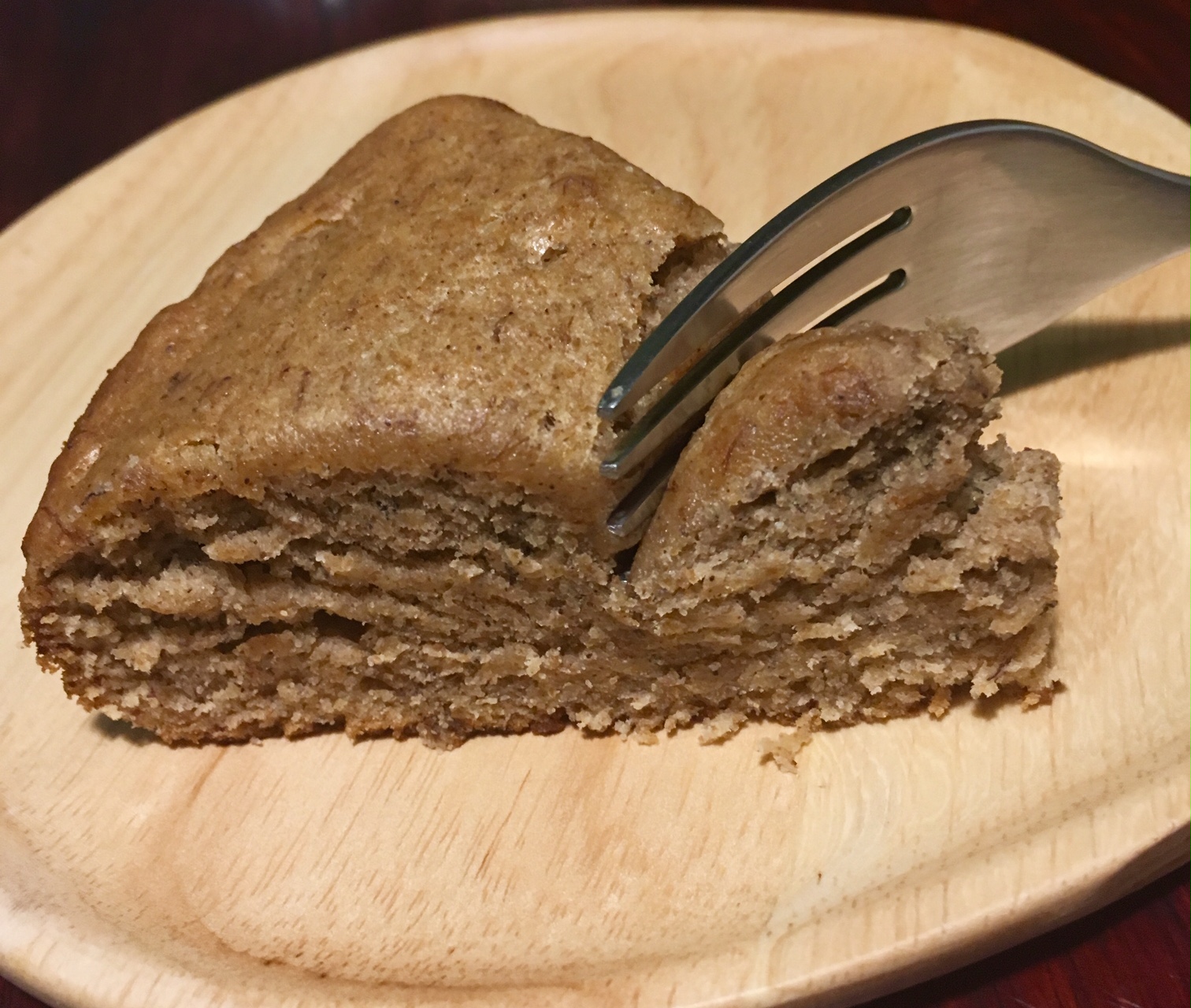 What did I use and why?
Atrociously old, fully brown bananas, because bananas become naturally sweeter as they age. A 9" round cake pan, because it enables triangular slices, which are fun. An 8"x8" pan yields a similar area. Soy milk, because it's one of the creamier vegan milks and doesn't separate under heat as much as almond milk. So Delicious unsweetened coconut milk yogurt, because I always have it in the fridge for adding probiotics to smoothies.